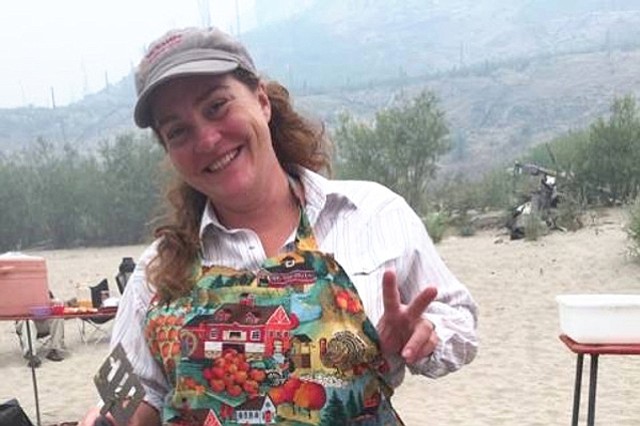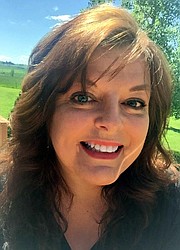 Have you been to Valley Market and Health Foods on Main Street in Kamiah? They are offering some great "grab and go" lunches with items such as green and potato salads, coleslaw and grilled chicken. They are open Tuesday-Friday 11 a.m. to 3 p.m.
•
If you haven't been to Cottonwood's The Habit yet, 406 King Street, a good time to stop in will be this Friday, Aug. 11, 9 to 11 a.m., when they have their grand opening. Inland Cellular will be there and will buy a 16 ounce latte for anyone who stops in!
•
You may have noticed Sunrise Espresso, back here behind the Free Press and Potlatch No. 1 Federal Credit Union (across from Zip Trip) is open for business. So far members of our staff have tried coffees, teas, breakfast burritos and bagels. Thumbs up! Stop by and say hi to the owners and check out their menu.
•
Cottonwood Community Credit Union had a fun "drop the ball" game (kind of like Plinko on The Price is Right) at the Raspberry Festival Sunday, Aug. 5. One could win all sorts of prizes. I got a lanyard, but one of the most popular prizes? A fidget spinner. Water bottles were big, too.
Dance open house set for Aug. 28
Shirley's Dance Studio will host open houses for all current and future students.
This is set for Monday, Aug. 28, 3:30 to 4:30 p.m., in Craigmont, and 6 p.m. in Grangeville (United Methodist Church basement).
Shirley's offers tap/jazz and Western swing/ballroom. Stop in and get acquainted with new and existing staff. Bring tap shoes to exchange for different sizes as well as to dance this night. Regular lessons will start Sept. 4. Refreshments will be served.
Cookie dough fund-raising packets will be given out; 40 percent goes directly to student.
Call: Shirley in Clarkston: 509-758-6510; Thia for the Grangeville area: 208-507-1871; Kim in Craigmont: 208-790-0844.
•
I bet Pastor Ryan Campbell, Grangeville United Methodist Church, didn't know he would move to Idaho and become a polygamist. OK, that's not true – but I did list two different women as his wife (two different names, anyway) in last week's article on him as the church's new pastor.
I apologize for that error. Know his wife is Denise and she is an RN at Syringa Hospital.
I would like to say this was my first and last mistake, but we all know that's not the truth. The last wife I gave a different name was Steve Higgins' wife, Mary.
Thanks to those who hold me accountable!
•
Cottonwood's Misty Johnson has been working as a river guide for Holiday River Expeditions.
She came to Idaho from central Oregon in 1996 to work as a horseback guide. The company also owned a rafting company in Riggins. She also guides on the Owyhee River in southeastern Idaho. The Owyhee River is one you can only float in flood stage, usually in April.