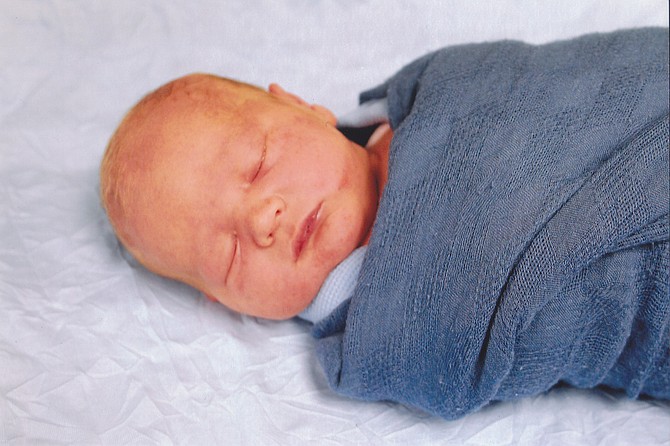 Chris and Emily Schacher of Grangeville are the parents of a baby son.
Jack Gregory Schacher was born Sunday, July 6, 2017, at 5:28 a.m., at St. Joseph Regional Medical Center in Lewiston.
He weighed seven pounds, 10.75 ounces, and was 21 inches long. He joins a big brother, Benson.
Grandparents are Bill and Denise Schacher of Ferdinand, and Ray and Karen Gorney of Kimberly.
Great-grandparents are Harold and Cecilia Schacher of Cottonwood, Joe and Lee McDade of Grangeville and Nancy Gorney of Heathrow, Fla.