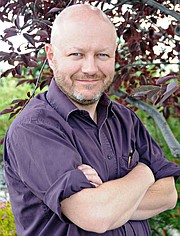 Next Monday brings the total solar eclipse. While this will be an interesting astronomical event, of more pragmatic interest is what economic impact this event will have had on local communities? And from this, what can we learn to plan for that nice piece of the money pie when our region comes into the spotlight?
Take your pick; state officials have thrown out anywhere from 50,000 upward to a million people to visit just in eastern Idaho to view the Aug. 21 event. That's a nice bump for those pumping gas, slinging burgers and offering lodging. Idaho County will see some of that, though the eclipse's optimum viewing path will take all the sightseers – and much of their spending money — down south for the full show.
We missed the boat. That's on us, speaking for the Free Press, and regionally as a business community in not finding ways to capitalize on this event.
So, where from here?
Well, the next such eclipse will be your grandchildren's and great-grandchildren's event. Our focus should be on finding – or better yet, being proactive in making — microevents to promote and draw visitors. Grangeville's Octoberfest is a good example: something relatively easy to organize, fun and short in duration for participants … who then you can hand them their hats and send 'em on home.
Another value in such a promotion is we set the optimum time and place to best benefit us, rather than leaving it up to the turn of planets and stars that are out of our control.
Microevents aren't the cash cow of a major community celebration such as Kamiah Barbecue Days or Grangeville Border Days; they can't be. But they should be the new business reality for our region and another tool in the bag – along with our area's premier fishing, rafting, hunting and outdoors opportunities — for regional economic and tourism promotion.