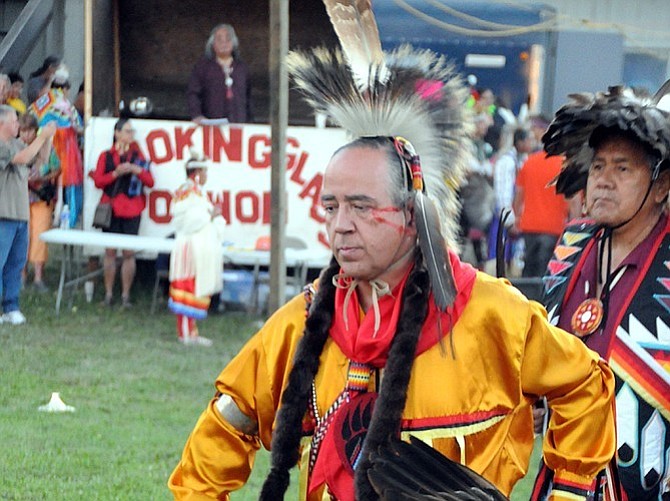 Photo by Lorie Palmer
The grand entry each day of the Chief Lookingglass Pow-wow celebration is filled with color and ceremony. This photo is from 2016.
Kamiah's 41st annual Chief Lookingglass Pow-wow is set for this weekend, Aug. 18-20.
Friday, Aug. 18, will begin with the memorials and giveaways starting at noon and running through 5 p.m. Grand entry will be at 7 p.m.
Saturday, Aug. 19, will feature a huckleberry pancake breakfast at 7 a.m., followed by the basketball tournament at 9 a.m. A friendship dinner is set for noon, followed by the afternoon's grand entry at 1 p.m. Dinner break is at 5 p.m.
Get set to see some fabulous colors and regalia representing American Indian tribes across the Northwest with the Main Street parade at 6 p.m., followed by the evening's grand entry at 7 p.m.
Sunday, Aug. 20, events will wrap up with the 1 p.m. grand entry and finals and the announcement of dance, drum and raffle winners.
All events take place in and around the Nez Perce Tribe's Wa'A'Yas Community Center in Kamiah.