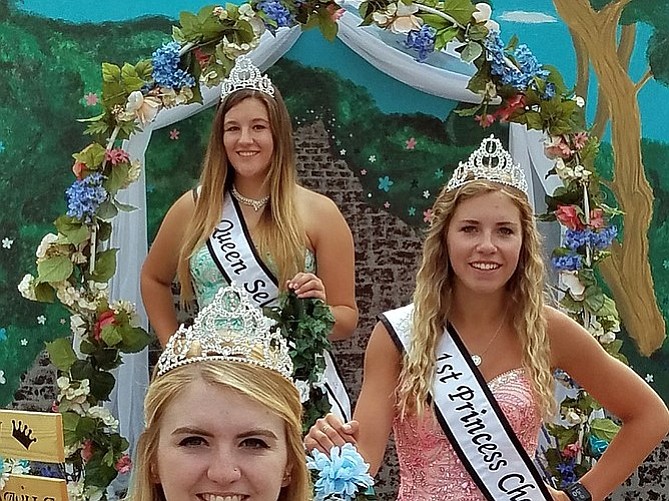 COTTONWOOD — Pig and princesses, popcorn and pigtails, it's time for the Idaho County Fair.
Look for the special fair section inserted in this week's Free Press that will go over details of the events set for today, Wednesday, Aug. 16, through Saturday, Aug. 19. The fair's theme this year is "We've Got A Good Thing Growing at the Idaho County Fair."
Highlights include:
• Enter all open class exhibits today from 9:30 a.m. to 12:30 p.m.
• The famous pig-tail contest for all ages is set for today at 1 p.m. in the Arena (Schmidt) Building. At 7 p.m. tonight, the fair's 4-H fashion show will be held there, as well.
• Thursday night, Aug. 17, 7 p.m., Shiloh and band will perform in the Arena (Schmidt) Building.
• Friday, Aug. 18, includes horse fitting and showing at 1 p.m. followed by the Round Robin. The potato bar at the park will run from 4 to 7 p.m., and the crowning of the 2018 queen and court will take place at 7 p.m. in the Arena (Schmidt) Building. Vintage Youth will play in the gazebo at 7 p.m. The annual 4-H Green Swing dance takes place this evening in the Agee Livestock Pavilion.
• Saturday, Aug. 20, will bring the annual Main Street parade at 10 a.m., and the livestock sale will start at 1 p.m. The Idaho-Lewis County Cattle Association Barbecue is set for 11 a.m. to 2 p.m., by the gazebo area. Check all exhibits out – 4-H and open class – from 4 to 6 p.m.
A variety of food and merchandise vendors, as well as organization/informational booths are available on the fairgrounds.