Your customers are always paying attention. So, as a business owner, you need to ask yourself, "What are people noticing about me and my business?"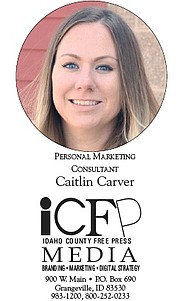 It's purely up to you what kind of attention you draw to yourself, good or bad. Do you want people to remember that when they needed your services or products they Googled you and were annoyed because they couldn't find your website or even your phone number for that matter? Or do you want them to remember how easy it was to find your storefront and how painless it was to do business with you?
So, how do you begin to control the conversation surrounding the attention your business is receiving?
By being the one to initiate said conversation.
For instance: Ensure your website is easy to use (and that you have a website for that matter!) Make sure your social media pages are being kept up with accurate information. Decide what kind of buzz you want going around about your business around town. Word of mouth travels fast; negative word of mouth travels fastest.
Make sure you are controlling the message people are hearing about you by telling your customers what they need to know: such as what services or goods you sell, where you're located and what your compa-ny is about. Don't know HOW to start the conversa-tion? Call ICFP Media and let us spread the good news for you.