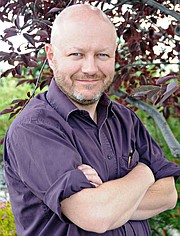 Our western neighbors are embarking upon another new drug journey. Effective last week, personal-use possession of cocaine, heroin, methamphetamine and other drugs is now a misdemeanor and no longer a felony.
It will be an interesting "wait and see" on how this turns out, not on the anticipation it will fail but on whether it better addresses the problems with addiction than with prison time.
Several states preceded Oregon in defelonizing drugs, a move that was supported by both the Oregon Association Chiefs of Police and the Oregon State Sheriffs' Association.
Rather than imprison addicts, according to an Associated Press story, Oregon advocates said the addiction crisis is better addressed through treatment programs, supported by recovering addicts and training in how to remove oneself from the environment.
Law enforcement was also supporting, stating felony convictions include unintended consequences, such as barriers to housing and employment.
Not all have been supportive. The AP story quoted Linn County District Attorney Doug Marteeny: "To change the classification of this behavior from a felony to a misdemeanor is tantamount to telling our schoolchildren that tomorrow it will be less dangerous to use methamphetamine than it is today."
At this point, it will be interesting to see whether the move better addresses the problems with drug addiction, which hinges on the Oregon legislature directing more financial resources toward treatment resources.
Our interest is whether, with the emphasis off those who consume drugs, this allows law enforcement and the justice system overall to better direct resources to enforcement and prosecution on drug suppliers. Better yet, will it address serious threats to society to personal and property safety that, in our opinion, deserve more of the court's time and our prison's limited space?
This will be an interesting journey to watch from across the border. Our hope is for some measure of success that can be emulated to better address a problem that has been long in duration, but short in any substantive solutions toward a cure.