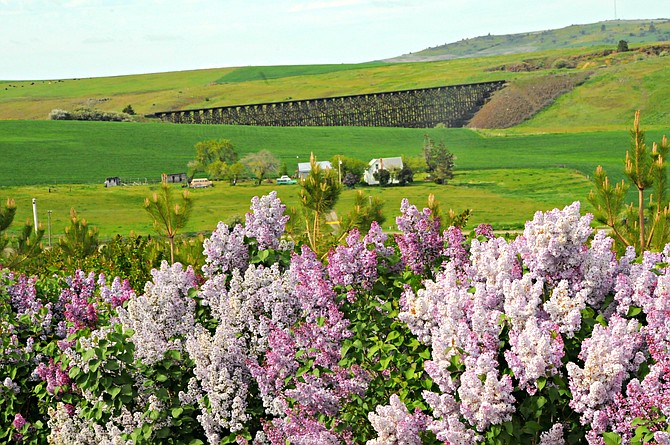 Photo by Lorie Palmer
A view of Cottonwood's prairie from Summit Academy on Substation Road.

COTTONWOOD — The National Council for Home Safety and Security recently announced their annual Safest Cities in Idaho Report for 2017.
What are the safest cities in which to live in Idaho?
Well, the top 10 are (in order) Weiser, Rexburg, Soda Springs, Challis, Salmon, Preston, Hailey, Spirit Lake, Osborn and American Falls.
More locally, Cottonwood came in at number 11, at 18 is Grangeville, Kamiah is at 34 and Lewiston is number 50 on the list.
To identify the safest cities in Idaho, the most recent FBI Uniform Crime Report statistics along population data was reviewed, combined with internal research. Any cities that failed to submit a complete crime report to the FBI were eliminated.
The remaining cities were ranked based on the number of reported violent crimes (aggravated assault, murder, rape, and robbery) and property crimes (burglary, arson, larceny-theft, and motor vehicle theft) per 100,000 people.
See https://www.alarms.org/the-safest-cities-in-idaho-2017/ for more.