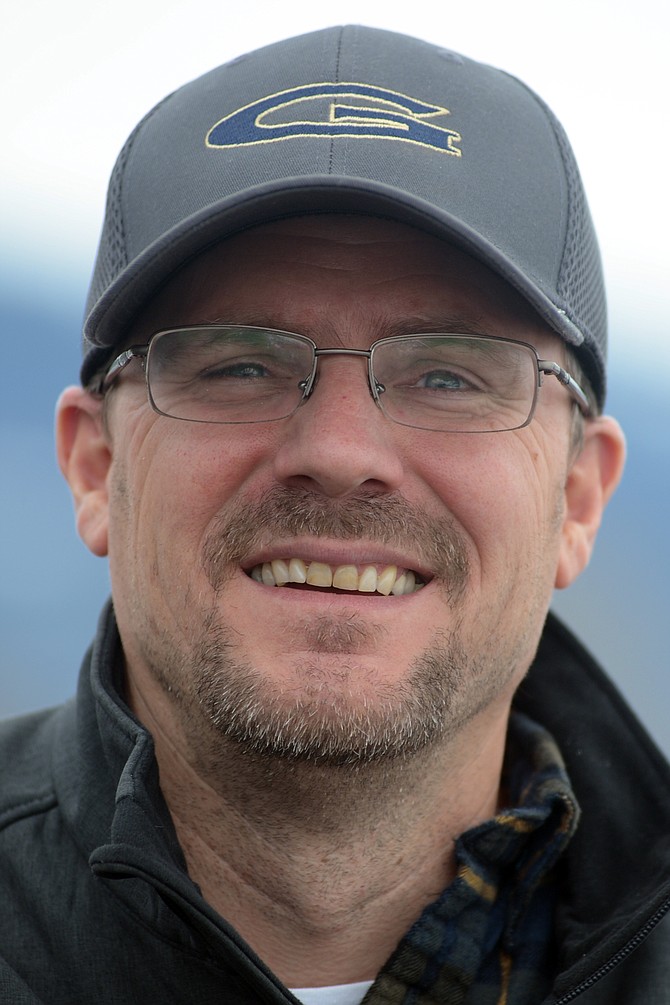 Photo by Andrew Ottoson
Jeff Adams
The Bulldogs have a new head football coach.
Jeff Adams — GHS offensive coordinator since 2010 — steps into the lead role Jeff Lindsley held during two state championship runs, following a decision Adams said the school board reached on Jan. 17.
Adams, a 1990 GHS grad, described how the coaches he had during his youth in Grangeville shaped his maturation.
"There was a group of men at the high school then who were fairly consistent male role models who showed the guys who played sports how to compete, and it was all stuff you'd use to be successful in life," Adams said. "We've had a stellar crew coaching and we're keeping the same guys on, with one or two new volunteers as well."
Adams went to college in Oregon, where he got his start in coaching youth sports including baseball, basketball, track and field and football.
"When I started as offensive coordinator here, I thought I knew it all," he said. "But I learned pretty quickly there's only one way I can do things and be successful and that's to give it my absolute full attention, 100 percent."
He developed a routine of self-evaluation during January, from which he progresses into designing an offense around the players available each year.
He's asking parents and players to connect to the program and plan for the summer camp at Boise State as soon as possible so that the team can continue to be well-organized.
"To make it successful — a team or a business — you have to have people who are willing to work hard and take pride in what they're doing," he said. "And you have to be competitive. We teach players to do that, not just to succeed on the football field. Socially, football gave me confidence in being part of an organization working toward a goal, and we want to pass that on to the kids."