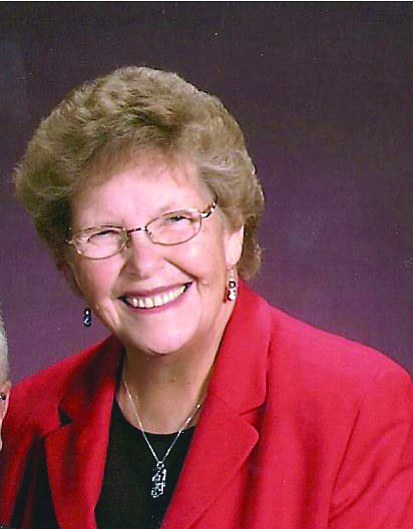 COTTONWOOD — Cottonwood resident Carole Toennis will be honored with a reception from 2 to 5 p.m. Saturday, Feb. 18, at the Ferdinand gym to celebrate her 80th birthday.
Carole was born Feb. 14, 1937, in Cottonwood, to John and Eleanor Lightfield – a Valentine baby!
After high school graduation, she attended college at Holy Names Academy in Spokane. She married Ed Schmidt Sept. 29, 1956, in Clarkston. She and Ed farmed and ranched in Greencreek and Cottonwood, where they had three sons and four daughters. While raising a family, she also worked at the Greencreek Store and Arnzen Drug. Carole and James Toennis married on March 1, 1997.
Carole's hobbies include crocheting, sewing, gardening, baking, reading and playing cards with friends. She was the Red Cross Blood Mobile Co-Chairman for eight years, and also a long-time volunteer at the Historical Museum of the Monastery of St. Gertrude. Throughout the years, she has enjoyed trips to Germany, Austria, Italy, Czech Republic, Canada and Alaska, plus many other states in the North and Southwest.
She is a member of St. Anthony's Catholic Church and the Greencreek Altar Society.

Her children will be hosts for the reception, where you are encouraged to wear Valentine colors of red, pink and purple.