How much is this going to cost?
It's one of the main questions people ask their auto mechanic. While most mechanics are honest people who strive to give complete, accurate estimates, it's not always possible to foresee all the costs.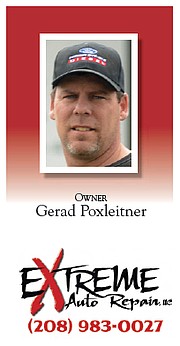 "Estimates by definition put a number on service based on information that is sometimes incomplete, uncertain or unstable," Extreme Auto automotive and diesel expert Gerad Poxleitner said. "It's still useful because it reflects the best information available. It's how we help customers anticipate costs."
Not all the costs can be foreseen. When the mechanic finds a faulty bolt is not only broken, but that it broke in a way that requires different tools and methods to get it out, that can go beyond the estimate. Another example: sometimes, worn parts are discovered after covers are removed.
"Every mechanical job has variables, and sometimes the best a mechanic can do is give a worst-case scenario and a best-case scenario," Poxleitner said.
Every part and labor estimate is specific to the car, and the estimate is based on information provided by the customer. The VIN – the vehicle identification number – is a key piece of information that allows mechanics to narrow down parts and prices for any repair.
"Of course we can do ballpark estimates for those who are not willing or patient to help us work through the estimate with appropriate information, but that's one of the main ways the bill at the end can turn out to be different from the quoted price," Poxleitner said.