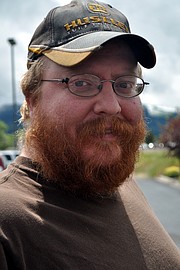 A year ago this month, the Free Press published an editorial on the need for law enforcement to provide quick accountability whenever anyone is shot by a cop. At the time there were two shootings in the news in which law enforcement had shot and killed rural men. In one, there was video of the event made public almost instantly. In the other, no video evidence ever came out, despite the presence of body cameras and at least one dash camera.
When Council-area rancher Jack Yantis was shot dead on U.S. 95 in November 2015, Adams County sheriff's deputies' cameras weren't on. Though the state police carried on investigating deep into 2016, prosecutors concluded eyewitness accounts left "sufficient doubt to prevent a jury from holding anyone criminally responsible for this extremely unfortunate fatality."
The Free Press declared the Idaho legislature should outfit law enforcement officers (LEOs) with the tools needed to quickly and accurately account for officer-involved shootings.
This month, there's a bill that would enshrine law enforcement video — dashcam video and body camera video — in public records law.
If it becomes law, this bill would hold county law enforcement videos to different standards than a county's paper records. A county's paper records may only be destroyed by resolution of the board of county commissioners after regular audit and upon the advice of the prosecuting attorney. If the bill passes, law enforcement agencies could make decisions about deleting body camera video without much outside input. On the other hand, storing video is a new challenge. It may be expensive for counties, and it appears to us that the bill would set reasonable storage standards.
If passed, the bill would cover the key situation: whenever use of force by a county agency is caught on police video, the video would be kept as a county record for 180 days.
The bill – House Bill 174 – does not clarify when Idaho LEOs should have their cameras on and the bill also appears to set different rules for the county government to release police video than for other public records. We think creating a place for police video in public records law is an appropriate step. But it may be a pointless step if video isn't caught in the first place or if it is kept from the public by new red tape.
People shouldn't rush to judgment when tragedies unfold, but we live in a world in which anyone with Internet access can skip past the slow work of finding out what really happened and fill the void with speculation. So we repeat ourselves: Whenever it becomes necessary for an officer to draw down on a human being, there must be quick, clear accountability.
Every. Single. Time.