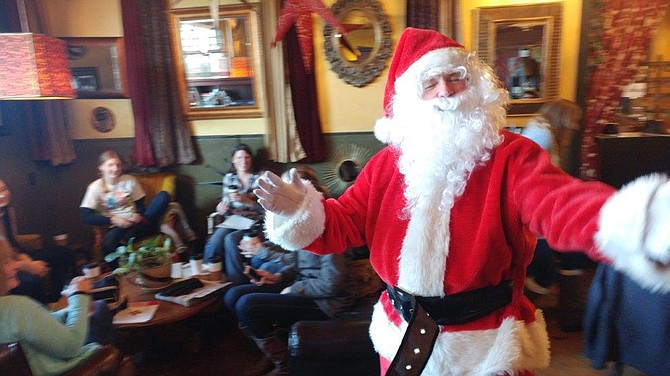 Photo by David Rauzi
Dec. 21, we spotted the Jolly Old Elf making his way through Crema Café in Grangeville, greeting and taking photos with patrons.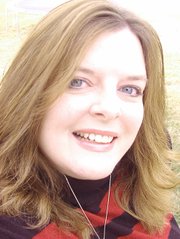 Last week Fed Ex came to the Free Press delivering a package and let us know we don't' have street numbers on our building. Huh! Isn't that a good idea? We ask homeowners to have visible numbers so emergency personnel can find their homes, but I just hadn't thought too far ahead about businesses. So, here's a challenge for 2017: Businesses, if you don't have visible street numbers on your building, let's make it happen! This will be helpful to EMTs, delivery people and customers alike.
•
Did you know, according to www.idaho.gov, Idaho's Capitol Building is the only one in the United States heated by geothermal water? The hot water is tapped and pumped from a source 3,000 feet underground.
•
Grangeville High School senior Marissa Kennedy is putting on her senior project, "The Mr. GHS Scholarship Pageant," Friday, Jan. 13, 7 p.m., at GHS. I was there for some practice time Monday and it's going to be a blast. I hope you will come out and support this fun event. Presale tickets are available at home basketball games now, or at the door. Look for a full story on this in next week's Free Press.
•
Second Hand Treasures in Fenn has 50 percent off everything (excluding Christmas items) this Saturday, Jan. 7. All proceeds go toward the running of Summit Academy in Cottonwood. Business hours are Tuesday, Thursday and Saturday, 10 a.m. to 4 p.m. This is located at the old Fenn Store on U.S. Highway 95 between Cottonwood and Grangeville. Call 983-5549.