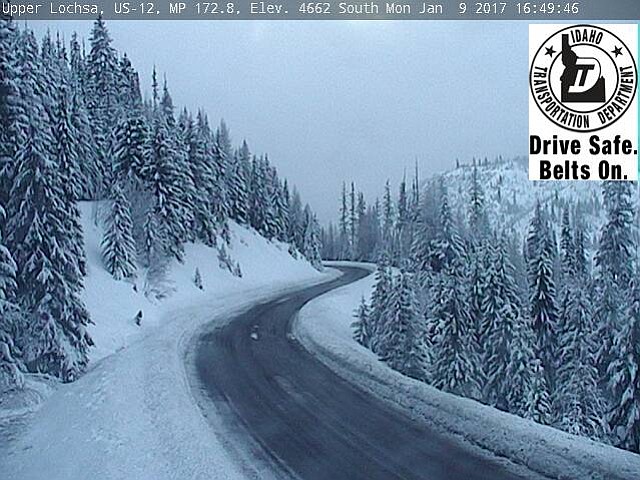 When travel will resume is undetermined at this point, following a Sunday night closure of U.S. Highway 12, east of Kooskia, due to avalanche danger.
Threats to safety were too high to allow motorists to traverse the route, according to Jake Melder, spokesman for the Idaho Transportation Department.
Closure of US 12, from mileposts 126 to 139, was initiated around 9 p.m., Jan. 8, due to the amount of snowfall through the area, coupled with rising temperatures that could cause snowpack instability.
"Because of the forecast and the weather, it's just the ripe opportunity for avalanches to happen," Melder said, so the closure is being taken as a safety precaution until engineers can assess the condition of the snowpack.
"If it's safe to travel, we'll open it up," he said.
For motorists, Melder advised the best, real-time information on travel conditions and updates is available through the Idaho 511 system: online at http://511.idaho.gov or download the app for smartphones.
"Checking 511 is always good idea," he said, as it provides conditions on all roads throughout the state.
Melder added even if a road is not closed for safety, motorists should be vigilant to watch out for common dangers at this time of year, such as icy patches and black ice.
"Crews are out minimizing any potential hazards," he said, "but at the end of day, you can't beat decisions made in the driver's seat. Stay aware of what's going on with the road and your surroundings."