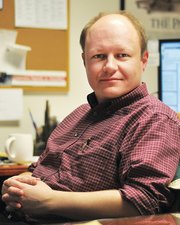 Is the recently completed Grangeville Community Survey – citizen opinions on city and community services — just all "touchy-feely" busy work with no substantial result other than yet another report to file?
We'd argue that city residents' opinions are part of the public record, they have been reviewed in official session by city officials, and the results and candid comments are on display for anyone who requests them. By so doing the survey, the city is now accountable to these concerns, and council decisions will be measured by how they work to address these.
As far as its value as a tool to determine the opinions of Grangeville citizens, it had its drawbacks in such issues as a low participation rate – approximately 24 percent – and its respondents did not match Census population ratios as far as age groups. Such drawbacks preclude this from being considered a definitive citywide opinion, but the survey is still useful as a guide in helping determine city priorities and budgeting.
Among the recommendations within the report was the survey to be conducted on a regular basis. In the future — couple this with citizen familiarity with this new process and a way to respond online — this may encourage better participation and provide a more accurate representation of citizen sentiment.
For the region, incorporated towns should be adopting such proactive outreach methods to invite their citizens to better review and participate in the actions of their government.
There is no excuse – it's now 2017, folks — that cities should be without a website these days that provides the information of who its officials and department heads are, how to contact them; city ordinances and fee rates; council meeting minutes and other general information. But more than this, city governments need to be in discussion with citizens through such offerings as a survey, social media, invitations to participate on advisory boards or on pressing issues.
How transparent and responsive is your city government? You may want to check it out. And with this being an election year, it would be a good question to pose this fall when candidates come calling for your vote.