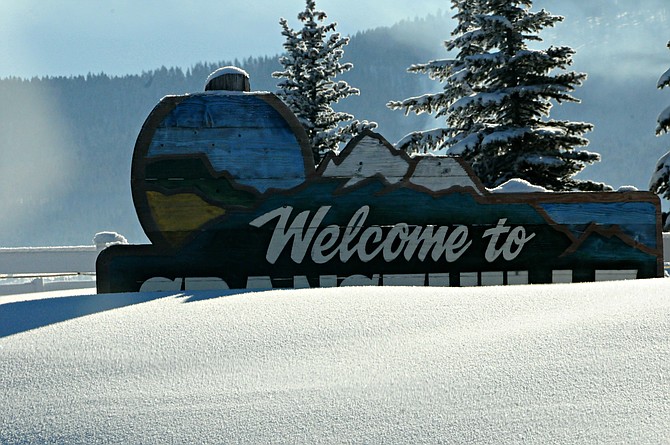 Photo by Lorie Palmer
WELCOME TO ?? — The welcome sign on U.S. Highway 95 by Bear Den RV Park has all but covered the word Grangeville as deep snow and drifts have encroached.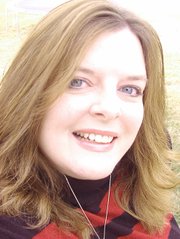 Dave Robinson at Robinson's Garage on Grangeville's Main Street is in the tire business. Stop in and check out the tires he has for sale. Call 983-1151.
•
Cottonwood Community Credit Union will host its annual meeting and dinner Sunday, Jan. 29, at the community hall. Registration is at 4 p.m., the meeting starts at 5 p.m., and dinner is set for 6 p.m. Dinner is $3 per plate or bring food items for the local food bank. Call by Jan. 20 to RSVP: 962-3451; 924-0225; or 937-9877.
•
Electric rates for the northern Idaho customers of Avista Utilities went up by an average 2.6 percent effective Jan. 1. The utility originally requested a 6.3 percent increase, but a settlement proposed by Idaho Public Utilities Commission staff, Avista and other parties resulted in a smaller increase.
Avista originally requested a $15.4 million increase to its annual revenue requirement. The settlement, adopted by the commission, reduced that annual increase to $6.25 million.
•
The members of the Grangeville Golf and Country Club will meet for their annual meeting Jan. 28 at Oscar's Restaurant. The 5 p.m. social will be followed by a no-host dinner and business meeting.
Two board positions will be filled by ballot and the 2016 financial statements and 2017's budget will be presented for approval. Election ballots can be completed that night or by replying to the club's election notice email.
Members are urged to RVSP to club treasurer Julie Hauger, 208-983-6098, or by email, jhauger123@gmail.com.
•
The Horizons Recreation Committee is seeking a specific group/ organization/ church/ that is interested in taking down lights at Pioneer Park in Grangeville. At least 10 adults are needed. Contact is Terra Hill at 507-1701 or terrasampsonhill@gmail.com.
The date for takedown needs to be in February sometime so the linemen can then take care of the tops of the trees.
As added incentive, besides completing a great volunteer service, the group would give them their very own tree with their organization name on a plaque.
Unclaimed properties named
Unclaimed property lies in the possession of the State of Idaho awaiting to be claimed by residents.
The following is a selected list provided by the Idaho Tax Commission on Idaho County residents owed $25 or more in unclaimed property:
Clearwater: Leland M Gunter, Larry L. Thompson; Cottonwood: Cottonwood Bowl, Mollie M. Dickson, Ted Roberts; Elk City: Tim Gridley; Grangeville: Marcy Brown, Mary E. Hurley, Jean Johansen, Lavone M. Kelton, Tina Ott, Joshua Ottowa, Waneta Perry; Kamiah: Abigail McCready, Beverly M. Perry, Charles Perry, Darrelle Perry; Kooskia: Ralph Brown, Darlene Fuller, Diane Hurley; Riggins: Doris Galli, Seth Galli, William Theno; Warren: Chris Allen Fuller; White Bird: Juanita K Wilson.
Check on-line if you have unclaimed property by going to www.sto.idaho.gov and click on Unclaimed Property. For information write to Idaho Unclaimed Property, P.O. Box 83720, Boise, ID 83720-9101; call 877-388-2942 or 332-2942.
•
Pine Tree Community Credit Union will host its annual lunch meeting Saturday, Jan. 28, at the Grangeville Senior Center. Lunch is at noon with a 1 p.m. meeting. There is no charge for the lunch; however, those wishing to attend need to RSVP by Jan. 20 to 983-1558.
A 50/50 raffle and door prizes will be included.
•
Parents of Grangeville High School seniors are in full swing selling "28 Day Raffle" tickets for Senior Fun Night. Those interested can contact a GHS senior or tickets are at Grangeville Flower Shop, Inland Cellular, or Dr. Bryan Petersen's office, or call Debbie at 983 8259. More than $8,000 in prizes will be given away, drawn during February.
•
Christi Brown and Theresa Schmitz invite anyone interested in taking control of their health to a "Ketogenic Recipe Roundup and Lifestyle Workshop." This is set for Saturday, Jan. 28, 10:30 a.m., at the Idaho County Veterans and Community Center, 318 E. Main Street, Grangeville. RSVP to Brown (451-5255) or Schmitz (983-1802).
•
Did you know, the definition of "apophenia" is the tendency to perceive a connection or meaningful pattern between unrelated or random things. I read an article about this explaining its meaning as when people see faces in random patterns – such as in food or clouds. There is a face I see in my shower curtain pattern plus one I see in the tile in the bathroom at the New Meadows A&W. Hmmmmmm. Anyone else?
•
It was Jan. 19, 1953, when Lucy Ricardo gave birth to Little Ricky on the "I Love Lucy" show. Lucy was the first pregnant woman featured on television and during the time she carried her baby the word "pregnant" was never used. She was "expecting." As to not offend the audience she and Desi had built, each script during this time was looked over and approved by a priest, a rabbi and a minister (sounds like the beginning to a joke).
Forty years after that, Jan. 19, 1993, a tiny baby was born more than 10 weeks early at Swedish Hospital Medical Center in Seattle, Wash. We named her Avery Arlene. Happy birthday, dear daughter.