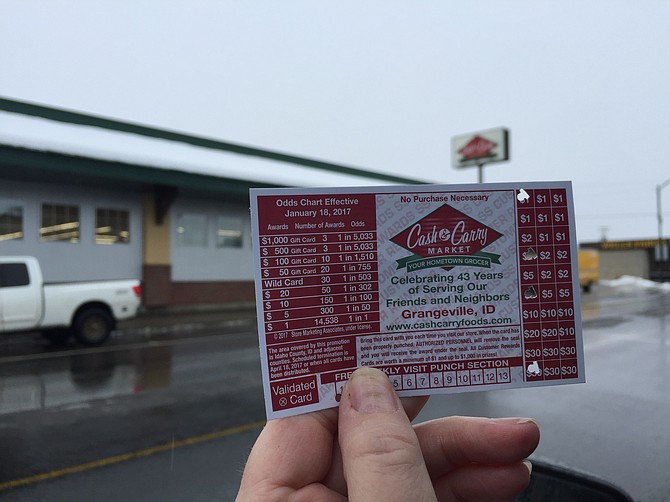 Photo by Lorie Palmer
Cash and Carry has started its second annual Customer Rewards game. Get your card today but don't scratch the back yet!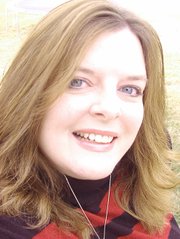 Have plans for Saturday evening? Shirley's Dance Studio, Grangeville area dancers, will present their winter recital this Saturday, Jan. 28, 4 p.m., at Grangeville High School.
It's always a fun time to see dancers ages 3 on up to adults in beautiful costumes who have been working hard since August. It's also free admission, so come on out and support these local kiddos.
•
Mark your calendars for Syringa Hospital Foundation's Festival of Hearts Saturday, Feb. 18. Tickets are available now by calling 983-1700, extension 556. The Hitmen out of Lewiston will play at this event. For details log onto www.syringahospital.org.
•
Do your kids need something fun to do this Saturday? Partners Inspiring Community Health will offer the Extreme Adventure Club again this year, with the first event occurring this Saturday, Jan. 28. 10 a.m. to 12:30 p.m., at Snowhaven.
To reserve a spot (no cost!) call Gary McEwen at 451-5224 or e-mail gary.mcewen@smh-cvhc.org.
•
Also, make a note on your calendars the Sts. Peter and Paul Chocolate Fantasy event is set for Saturday, March 18. Watch for more details.
•
Save the date for the upcoming Grangeville Chamber of Commerce After Hours event Feb. 23: It will be held at the Idaho County Veterans and Community Center on East Main Street. Look for more details soon.
•
Syringa board trustees sought; meeting is Feb. 27
GRANGEVILLE — Syringa Hospital District has five trustee vacancies for the May 16 election.
Nominating petitions are now being accepted and are available at the Idaho County Courthouse, Room 5, from election deputy Bette Pollack, or at the Syringa Hospital main admission desk.
SHD residents interested in serving are invited to an informational lunch Monday, Feb. 27, noon to 1:30 p.m., at the Soltman Center, 618 West Main Street, Grangeville. RSVP by Wednesday, Feb. 22, to Dina Cervantes at 983-8576 or dcervantes@syringahospital.org. For questions contact SHD board chair Al Bolden at 839-2810.
The closing date to submit nominating petitions to clerk Cervantes is Friday, March 17.
Mark your calendars for Saturday, Feb. 25, for Grangeville Arts' Annual Sushi Night. The event is set for The Gallery with doors opening at 5:30 p.m. with dinner at 6 p.m. There will be a sushi bar, orange chicken, fried rice and edamame for $24 apiece. Reservations are recommended; call 983-2595.
•
Did you hear about the herd of 50 pronghorn antelope who were found dead along the Payette greenbelt? According to Idaho Department of Fish and Game, their deaths are to be blamed on the toxic Japanese Yew shrub.
•
Did you know: the television show Happy Days first aired in 1973. Now, it is syndicated in more than 126 countries. Fonzie's iconic leather jacket was stolen from the set; however, a reproduction was formerly featured at The Smithsonian. And a bit of trivia on Henry Winkler, who played Fonzie: He turned down the part of Danny Zuko in Grease because he couldn't sing. The rest is John Travolta history.