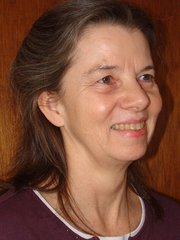 ELK CITY — Well, time to plan that special time with your sweetie! The VFW Auxiliary is putting on its annual Valentine Day steak dinner, Feb. 11, from 5 - 7 p.m. The following will be on the menu: a 10 to 12 ounce (3/4") New York steak and baked potato served on a hot platter, generous size with all the trimmings, green salad, rolls, punch and coffee, and red velvet cake. Cocoa says, "Please join us for a fun-filled evening." The price is $14 per meal. Be sure to make your reservations ASAP. Call Cocoa at 842-2466.
Last week I shared information from the November and December minutes of the Elk City Water and Sewer Association and their search for funding for the upgrade to the sewer system. Mountain Waterworks will host a public meeting at 6:30 p.m., before the annual membership and board meeting of the association starts at 7 p.m., on Friday, Feb. 3. They will "discuss requirements to complete the planning study and explain funding options being pursued (including potential to convert from an association to a water and sewer district.)"

I would like to encourage everyone to do their homework on what this means, not just the present patrons/users, but even those not presently on the system as it could affect you. Go to the Idaho Title 42, chapter 32, https://legislature.idaho.gov/statutesrules/idstat/Title42/T42CH32/.
As you will read, water and sewer districts are a bona fide governmental entity of the State of Idaho and have the rights, power, and authority associated with them as "a public or quasi-municipal corporation".

Scholarship available
ELK CITY — The Elk City Veteran of Foreign Wars, Wilderness Post 8311, Auxiliary Annual Scholarship Application Packet is now available from the Counselors at the Grangeville or Clearwater Valley High School or from the Auxiliary representative.
Qualification requirements are: Be a high school graduate or have completed GED requirements and have proof of such; be a current or former Elk City student; attendance at Elk City Elementary School or home schooled as a resident of Elk City for a minimum of one year; be registered as a full time student for continuing education credits in a university or similar institution such as technical or trade school and provide proof of such; applicant must provide a minimum of two letters of reference from people other than family members; and submit a 1,000 word essay on the 2017 topic: "As a ciize, what is our responsibility to show honor to our country?"
The scholarship amount varies by the number of applicants and funds available but the minimum will never be lower than $1,000. For information or questions, contact: Marlene George, chairman, 842-2804 or 827-0755, elkcreek2@gmail.com.
Last week I shared six of the powers/authority/limitations of a district although the article didn't appear in the print version. For those of you who don't have Internet access, I will reiterate them here plus add a couple of more. They are: power to levy tax on and against all taxable property within the district (this includes those who may not be directly benefiting from its services); power of eminent domain; power to compel owners of inhabited property within the district onto sewer system; power to have Idaho County collect delinquent rates, tolls and charges; power to levy tax against property owners within the district for the amount of money the board deems required; power to annex adjoining properties. This is just a short synopsis and does not include everything in the statute including how a district is formed. Go to the Idaho Code and do your research.
Meetings: Sew Help Me Quilters on the 31st.
Anniversaries: Colt and Krystyna Sherrer.