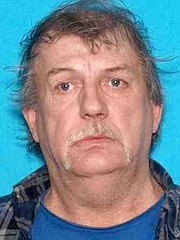 WHITE BIRD — A body found in the Salmon River on Saturday has been identified as Kenny Swan, 60, who went missing following a May vehicle accident.
Identification was confirmed by Idaho County coroner Cody Funke. Swan's family has been notified.
According to the Idaho County Sheriff's Office (ICSO), the afternoon of July 1, a local boater contacted ICSO Dispatch to report finding a body in the Salmon River approximately five miles downriver from Hammer Creek.
Sheriff Doug Giddings, Sgt. Justin Scuka and Idaho County Coroner Cody Funke were taken to the location by the boater. The victim was recovered and taken to Blackmer's Funeral Home in Grangeville.
Swan went missing after crashing into the Little Salmon River two miles south of Riggins at milepost 193 on U.S. Highway 95 on May 28.