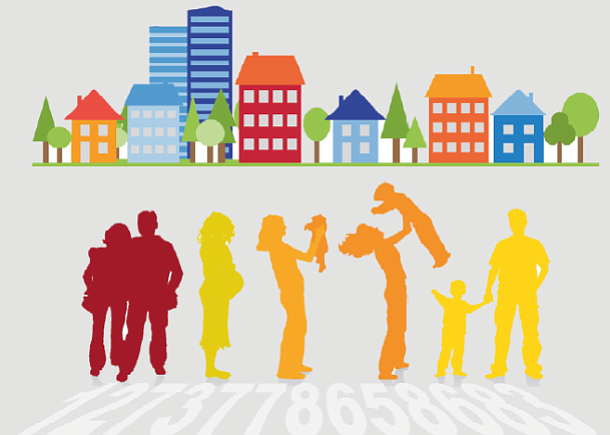 Population numbers are up for the state. Not so much for Idaho County.
According to population estimates recently released by the U.S. Census Bureau, Idaho County had a total 16,156 in 2016, down by 104 from the year prior. Within the seven-year period (2010-2016) tabulated by the bureau, this was the second largest drop; the first was in 2013 (16,211 pop.), down 196 from the year prior.
Overall, Idaho reported a 1,683,140 population in 2016, up 30,312 from the year prior.
Despite this region's decrease, the five-county area saw increases in 2016: Adams (up 61; 3,900 pop.); Clearwater (up 18; 8,497 pop.); Lewis (up 62; 3,853 pop.); and Valley (up 413; 10,496 pop.).
Breaking this down to the city level, four of Idaho County's incorporated towns saw a population decrease from 2015 to 2016, and three remained stagnant. Overall, 30 communities in Idaho lost population last year, with Grangeville experiencing the largest drop with 19 fewer people; the city reported 3,139 population in 2016 (down 0.6 percent), ranking 43 in the state.
Decreases were also seen in Cottonwood (0.7 percent) at 917; Kooskia (0.8 percent) at 651; and Riggins (0.7 percent) at 406.
Populations remained the same last year for Ferdinand, 161; Stites, 228; and White Bird, 91.
The majority of Idaho's cities – 167 – are classified as small with a population of less than 5,000. These cities accounted for only 9 percent of the state's population and contributed only 6 percent to its growth.
The population of all 200 Idaho communities was just more than 1.2 million or 70 percent of the statewide population. In 1990, only 62 percent of the population lived within an incorporated city.