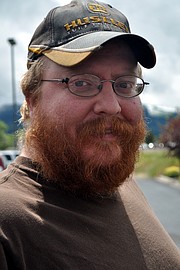 Each time our country marks its beginning, we're reminded not only of what was written in the document which Thomas Jefferson penned and which the nation's early leaders adopted July 4, 1776.
We're reminded of the colonies' early attempts at designing a limited central government, and we're reminded of the Constitution, replete with the Bill of Rights.
Today we look back at another important moment. In 1966, when the State of Alabama attempted to make a crime out of an editorial a man named Mills wrote for a newspaper in Birmingham, the U.S. Supreme Court affirmed Mills' right to write and publish, even on election day, a critique of the local mayor and an endorsement of a plan to change the form of local government. Justice Hugo Black, for the unanimous majority, declared Mills' act was no crime:
"Whatever differences may exist about interpretations of the First Amendment, there is practically universal agreement that a major purpose of that Amendment was to protect the free discussion of governmental affairs. This, of course, includes discussions of candidates, structures and forms of government, the manner in which government is operated or should be operated, and all such matters relating to political processes. The Constitution specifically selected the press, which includes not only newspapers, books, and magazines, but also humble leaflets and circulars…to play an important role in the discussion of public affairs. Thus, the press serves and was designed to serve as a powerful antidote to any abuses of power by governmental officials, and as a constitutionally chosen means for keeping officials elected by the people responsible to all the people whom they were selected to serve. Suppression of the right of the press to praise or criticize governmental agents and to clamor and contend for or against change, which is all that this editorial did, muzzles one of the very agencies the Framers of our Constitution thoughtfully and deliberately selected to improve our society and keep it free. The Alabama Corrupt Practices Act, by providing criminal penalties for publishing editorials such as the one here, silences the press at a time when it can be most effective. It is difficult to conceive of a more obvious and flagrant abridgment of the constitutionally guaranteed freedom of the press."
More recently, the national press has been in a months-long uproar over things President Trump has published on Twitter, and that's OK.
It's nothing new.
Politicians have always made a constant drumbeat of complaints any time anyone has ever called them to account.
And that's OK, too.
All politicians – from the nation's sitting President to the next candidate for local mayor – have a right to speak.
Their rights are no different from anyone else in our great country.
But the ones who get elected also have duties to perform and responsibilities to fulfill.
The Freedom of the Press isn't just for coastal media elites, who may feel threatened by political hostility, but who in actuality appear to need no more protection than what the Second Amendment affords us all.
The Freedom of the Press is also for all of us. It is for all Americans who are willing to do the work of holding our elected officials accountable: Going to meetings. Learning the issues. Gathering information. Asking questions. Writing it out, in plain language, so that anyone who wants to know what is going on in the halls of power can find out quickly and easily.
If you like or dislike what you're seeing from our elected officials, you have a right to say so. More than that, you have a right to put it in a letter. You have a right to publish. We take all appropriate steps to safeguard the Freedom of the Press today, not just for ourselves as a newspaper, but for our community as a whole and for the generations of Idaho County citizens who are yet to come.