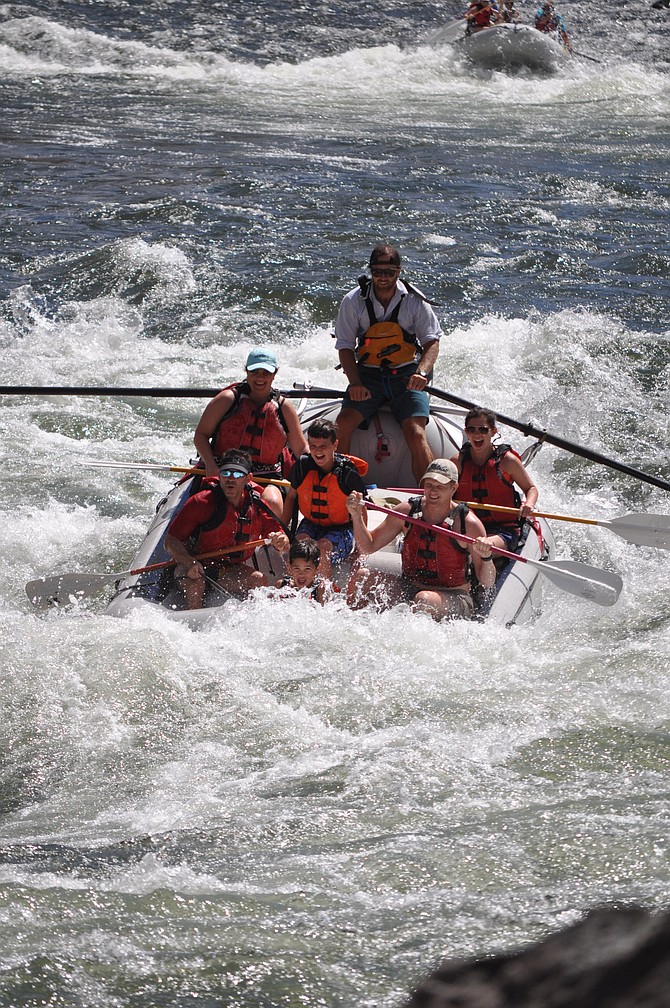 Data released this month through the Natural Resources Conservation Service (NRCS) water supply outlook report shows a solid snowpack still exists above 8,000 feet in the central mountains, and in most basins, the remaining high elevation snowpack is more than twice normal.  In addition, residual streamflow forecasts call for average or greater June to July volumes across the state.
"Water users, managers, river runners, and concerned public will want to keep watching the weather, snowmelt rates and river levels until we are assured the high-water season is behind us and the dry summer season is here," said Ron Abramovich, Water Supply Specialist for NRCS Idaho.
While May brought lower than normal precipitation to Idaho, the water year-to-date precipitation is above normal across the state. Idaho has already received its annual precipitation for the water year that runs from October to September.
The June 1 streamflow forecasts call for two general categories. In the Clearwater basin and Panhandle region, streamflows are projected at 100 to 125 percent of average. For the rest of the state, numerous streams have and may continue to set new daily high flow levels this year and are projected at 150 to 250 percent of average for the June to July period.
Clearwater River Basin
May precipitation was below average in the Clearwater River Mountains, and the water year-to-date precipitation now sits at 118 percent of average. Overall, the Clearwater basin snowpack is 131 percent of median.
Streamflow forecasts have been remarkably consistent throughout the winter and spring, according to the report, with all forecasts between 104 and 112 percent of average for the June-July and June-September periods. Near average water supplies are expected, which will provide adequate supplies for water users including fishing and river runners.
Salmon River Basin
The Salmon River basin received 87 percent of average precipitation during May. Water year-to-date precipitation is 135 percent of average. Snowpack in the Salmon River basin has been above normal since early February. As expected with a much larger than normal snowpack, the onset of snowmelt was later than normal (early May instead of mid-April). The Vienna Mine SNOTEL site (8,960 feet) still has 85 inches of snow depth on June 1, which suggests favorable terrain above 9,000 feet could hold snow well into summer.
June-September streamflow forecasts call for 190 percent of average for the Salmon River above Salmon and 205 percent of average for Middle Fork Salmon River. The other rivers are forecast 145 to 165 percent of average. The report states impressive streamflow peaks are now occurring in the South Fork and Middle Fork Salmon rivers. This and the remaining snow will keep river levels above average and provide a long boating season well into the summer for the Salmon River and its tributaries.