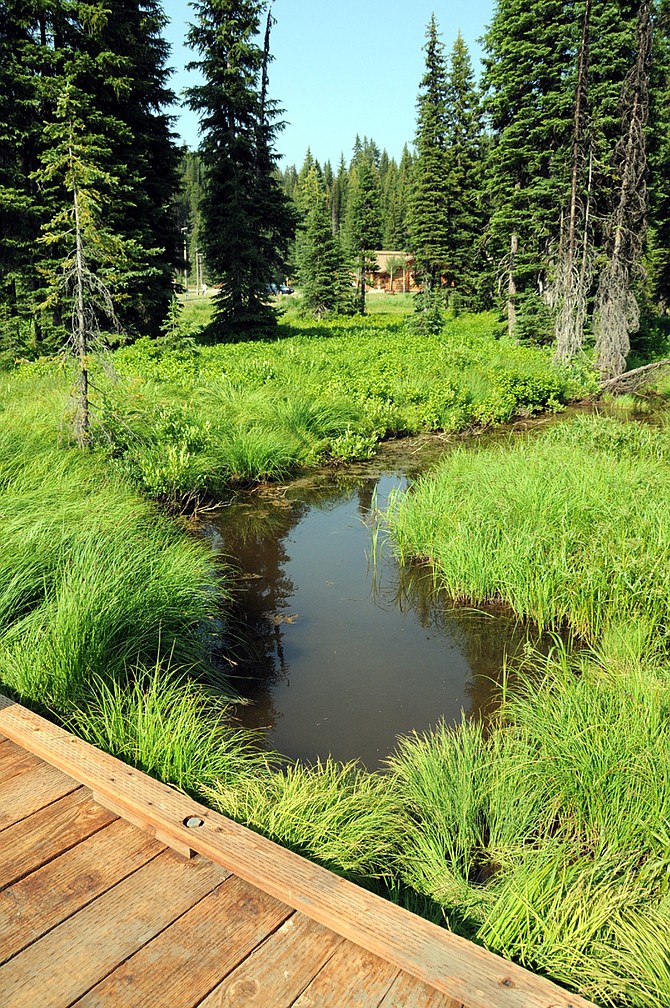 Photo by David Rauzi
View from a trail at Lolo Pass Visitors Center, off U.S. Highway 12 on the Idaho-Montana border.
LOLO PASS — A variety of Nez Perce National Historic Trail Interpretive Programs will be hosted this summer at the Lolo Pass Visitor Center, located on the Nez Perce-Clearwater National Forests along the Idaho–Montana state line on U.S. Highway 12.
July through September, visitors can enjoy free, family–friendly events that celebrate the Nez Perce National Historic Trail.
On Friday, July 7, 10 a.m.–2:30 p.m., Chuck Raddon will be presenting "When History Bumps Into Itself on The Lolo Trail." Raddon is past president of the Idaho Chapter of the Lewis and Clark Trail Heritage Foundation, retired U.S. Forest Service employee, and organizer of the annual Lolo Trail Volunteer Work Week.
On Wednesday, July 26, 10 a.m.–3 p.m., Allen, Josiah and Lynette Pinkham will be presenting "Facts Behind the Artifacts: Men and Women in Traditional Nez Perce Culture." Allen Pinkham is a storyteller and Nez Perce tribal historian. He shares stories of creation, coyote, and legends about landmarks and travel. His children, Josiah and Lynette, are both well-known for their expertise in tribal culture, arts, and crafts. Together they will be presenting a look into the tradition and cultural roles of Nez Perce families.
For event information: Lolo Pass Visitor Center, 942-3113.