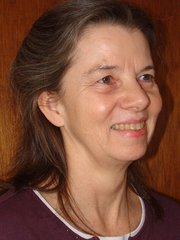 ELK CITY — Mike Evett reports on the Shoot and Scoot fun run as follows: Mike Heaton, from Lewiston, won the closet group in the BB gun category and Staci Stevens won the shot contest with the widest group. Staci also won the fifty/fifty raffle. They had pulled pork sandwiches after the event and it is reported that everyone had a good time!
The Dust Devils will also be sponsoring a ride to Cool Water Lookout on July 22 with an overnight campout on the Selway River. Sounds like a great adventure. Dinner will be included. Call Mike Evette at 305-7742 or e-mail him at mlevett05@gmail.com.
Plans for Elk City Day are coming along nicely so thought I'd share with you all some of the events. There will be more to follow. Information is courtesy of Lynn Krzeminski who is working hard at pulling it all together. The VFW Auxiliary breakfast is on again this year for Saturday morning, Aug. 12, from 7-10 a.m. There will not be an auction this year, but a raffle for a vintage candlewick quilt, ("deemed to be in excellent shape"). There will be some vendor booths at the VFW. The popular and ever favorite logging competition will be held on Saturday. The Elk City Volunteer Fire Department will have a food booth, and the Elk City Area Alliance will have a taco stand.
Kids, you need to get ready for the Kid's parade on Friday, Aug. 11, 5 p.m.

More cool stuff planned and revealed next week! Keep reading!
P.S. Sorry about the lack of an article for your reading enjoyment last week! Ha!
Reminder: The summer reading program at the Elk City Library.
Meetings: American Legion on the 12th; VFW Post and Auxiliary on the 13th.
Birthdays: Trevor Foster, Piney Smith, Kim Rendleman, Dan Smith, and Alix Hagaman.