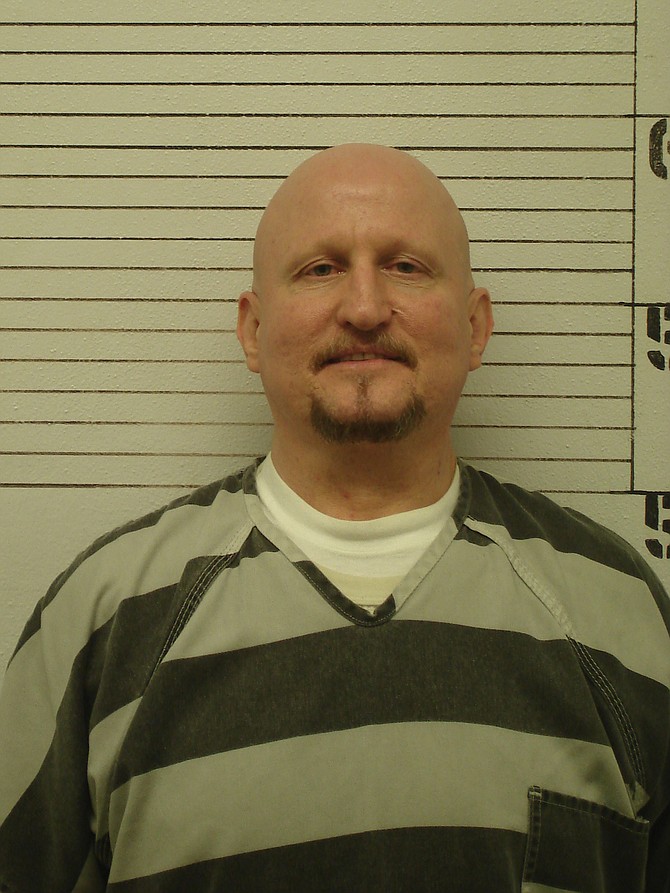 Mark H. Lankford was convicted in 1984 for two murders in Idaho County, and due to a procedural error that conviction was vacated, and in 2008 he was retried, convicted, and sentenced to two consecutive fixed life sentences.
Now, that process repeats yet again.
In an opinion released July 3, the Idaho Supreme Court has upheld its 2016 decision to vacate Lankford's 2008 conviction due to what it determined were prosecution errors that violated his right to a fair trial. By the end of the month, the court will issue an order remanding the case back to Idaho County District Court.
"We're going to retry him; there will be a third trial," said Idaho County Prosecutor Kirk MacGregor, a determination made between him and Deputy Prosecutor Adam Green. His office will pursue the same charges, two counts of first-degree murder.
When a new trial would be set is pending Lankford being appointed attorneys – two are typically assigned in first-degree murder cases, MacGregor said – at which point a status conference between the prosecution and defense will be set. Whether the case will be tried in Idaho County or a change of venue ordered – as was in the 2008 retrial – is undetermined at this point, pending on a motion by either counsel in the case.
MacGregor was prohibited from discussing particulars concerning the case, but he did say, "We're ready to go. We have all the motions from nine years ago. I think it will be easier this time than last time to try it; the previous trials were 24 years before, this one was only nine."
As far as the financial aspect in prosecuting the case, MacGregor said. "Obviously, there's not enough in the budget to cover this case," so he has requested the Idaho County Commission for additional funds to cover the trial and related expenses. The as-yet-to-be-determined figure would be placed within the fiscal year 2018 budget.
Lankford, 61, is currently incarcerated at Idaho Correctional Institution in Orofino.
Lankford, and his brother, Bryan S. Lankford were convicted and sentenced to death for the 1983 murders of Arizona couple Marine Capt. Robert and Cheryl Bravence at their campsite in the Sheep Creek area outside Grangeville.
On appeal, Bryan's sentence was reduced to life in prison, and he is currently incarcerated in Idaho State Correctional Center in Boise; his next parole hearing is in October 2018. In Mark's case, his 1984 conviction was vacated by the 9th Circuit Court of Appeals that found error during his trial concerning improper jury instruction on how to handle accomplice testimony. Mark was retried in 2008, venue moved to Wallace as per defense motion, and he was again convicted for both murders.
In a 3-2 decision on rehearing — according to a summary statement of its July 3, 2017, opinion — the Supreme Court held prosecutors committed prosecutorial misconduct by failing to disclose evidence that would impeach the testimony of a critical state's witness and failing to correct false testimony provided by that witness.
At trial, the witness —an inmate in the state correctional system—testified his testimony was offered, in part, in exchange for the prosecutor's agreement to write a letter to correctional authorities outlining the witness' assistance in Lankford's prosecution. At the time of Lankford's trial, the witness was serving a period of retained jurisdiction for a felony conviction from Latah County.
In fact, according to the court, the prosecutors had made additional promises to the witness in connection with his testimony. One of the prosecutors told the witness in advance of trial that he would try to help the witness "get out of the prison system" and placed on probation. Further, before Lankford's trial, the prosecutor told the witness that he would contact the Latah County Prosecutor's Office to seek the witness' release on probation. These promises were not disclosed to the defense.
In advance of trial, one of the prosecutors in Lankford's case contacted the Latah County Prosecutor's Office with a request that they be "liberal" in their treatment of the witness' case. Less than a month after Lankford's trial concluded, a member of the Latah County Prosecutor's Office and the witness' attorney met with the judge assigned to the witness' case. In this meeting, it was decided the witness would be released from prison at least three months earlier than would have otherwise occurred.
The Supreme Court found that the failure to disclose the full extent of the prosecutors' promises to the witness and the prosecution's failure to correct the witness' false testimony regarding those promises violated Lankford's right to a fair trial. Based upon this violation of Lankford's constitutional rights, the Supreme Court vacated his conviction.