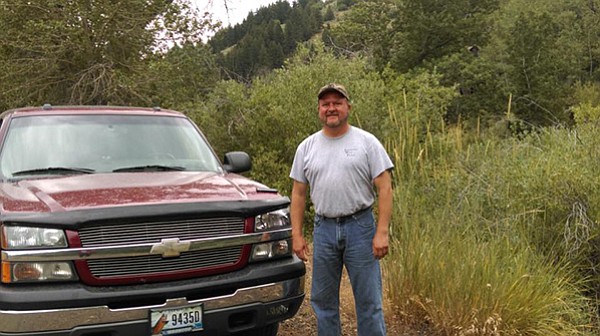 RIGGINS — The Idaho County Sheriff's Office is focusing on the river recovery of a Boise man after he failed to return home from a Riggins fishing trip July 1.
John "Randy" French, 54, left Boise Thursday, June 29, with plans to fish in the Riggins area. He was due home July 1, but never arrived. French was driving a maroon 2004 Chevrolet Avalanche pickup with Idaho specialty salmon license plate.
Sunday, July 9, a citizen reported to the ICSO that he found the license plate to French's vehicle and evidence that the vehicle had gone into the Salmon River at approximately milepost 201.5, near Fiddle Creek, on U.S. Highway 95.
Idaho County deputies confirmed the information and Monday, July 10, reported it is believed that French and his vehicle lie beneath the water near that location.
ICSO said at this time, water conditions prevent an attempt to recover the victim and his vehicle. The dive team has estimated it will be approximately 30 days before the water conditions are safe enough for divers to enter the water to locate the vehicle.
French's family has been notified of this information.
ICSO put out a report Saturday, July 8, stating a person found a medical item Friday, July 7, approximately five miles north of Riggins on the bank of the Salmon River. French's family confirmed the item belonged to him.
On his Facebook page on July 8, Taylor French, son of the missing man, posted the following:
"There will never be another day in my life that I do not think of my dad, miss him, and cherish every moment I had with him. I love you Pop."
The last place French was known to be was in the Salmon Rapids Lodge parking lot in Riggins on June 29. He had made plans for fishing the next day, but was gone the next morning prior to the arranged trip. It was reported that French seemed confused and disoriented and possibly suffering a health issue at that time.