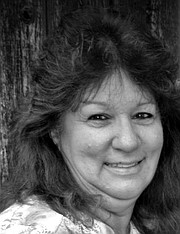 WHITE BIRD — The heat is on and I have been told that it got over the triple digits a few times. Then Friday evening, it got a little hotter than we were wanting…a fire took out about 400 acres of grassland along the hills above the creek on Heckman's property. The papers have acknowledged all the government and state officials that helped, but I want to shout out a big thank you to the Heckman boys, Dick Brust and Carl DeFord for bringing in the Cats to run fire lines around the hills, Randy Nunnally for the use of his water truck and anyone from the town of White Bird and surrounding areas who helped in any way – our town responds when the call goes out. Fire is out and we're just glad is wasn't any worse than it was.
As we near the middle of the month, we are going to be getting hotter, so no more fireworks or thrown out butts, it's just too dry! Try to keep some water on standby if at all possible.
The American Legion's Crawdad Feed was a success and a lot of people turned out for it. Fun was had by all and the support was greatly appreciated.
The next event coming up will be Hot Summer Nights in Riggins on the 28th and 29th. There will be talent shows, a car show, and live music for the weekend. Visit rigginshotsummernights.com for details.
Remember that the concert series is starting at the Grangeville City Park on Thursday evenings, now through August. Donations are accepted, so bring your lawn chairs and enjoy some great music.
Now that we have had time to slow down, I'm sure a lot of you have been able to stop in and welcome Marty and Kate Buck to our little community. They are now the owners of the White Bird General Store, and have been busy remodeling and cleaning up. They made it through White Bird Days and are ready for their next adventure.
Birthday wishes go out to Pat Ringsmith (9), Ike Bohne (10), Cindy Greer (10), Curt Johnson (13), Brodie Robinett (13), Tyson Stowers (13), Bruce Ringsmith (14), Carl Norton (15), and Caroline McIntyre (15).
Anniversary wishes go to Rick & Paula Prewett (10), Trevor & Bobbie Eller (11), Maggie & OC Abbott (13), and Mr. & Mrs. Duane Sickels (15).
TidBits: I know all of us learned this in Idaho History – right?? Do you remember how Idaho got its name? Many have their version and it is apparent that it is not an Indian name, but we all like to try and figure it out. Here's one that I came across from a soldier under the command of Colonel Craig.
"I called Colonel Craig's attention to this peculiar and beautifully arched light. "That, said he, is what the Indians call E-dah-hoe, which means the light or diadem on the line of Mountains." That was the first time I have ever heard the name. Later, in September '61, when I rode into the newly discovered camp to establish an express office, I took with me an Indian from Lapwai. We followed an Indian trail, crossed Craig's Mountain, then Camas Prairie, and had all the time E-dah-hoe Mountains for our objective point."