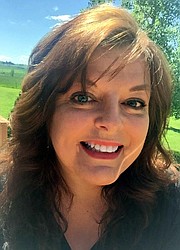 Mountain View School District 244 teacher negotiations started in May. As of today, July 19, contracts for 2017-18 are not yet ironclad. Why? Because MVSD school board and the teacher's union have not come to an agreement on salaries and benefits.
Although negotiations have been an open process to this point, the impasse has now turned the tide in a different direction.
On Aug. 8, outside mediators will step in to hear both sides and help resolve the differences in the two lineups, hopefully allowing for a compromise before the start of school Aug. 23.
Although the entire process may be somewhat familiar to the current teachers, there were 15 new teachers recently hired who are in a bit of limbo currently.
The explanation here is simple, and we know much more has gone into the negotiation process. Both sides have worked hard and both sides have valid points on why they feel their plan is best.
We want to remind the board and the teachers of what they have told us time and again: We all want what is best for MVSD 244's students. That will mean some give and take on each side. It will mean listening and making some tough decisions.
Here's the deal: We trust you. We elected you and hired you and we have entrusted our children to you.
Take a collective deep breath, roll up your sleeves, and let's figure this out, remembering you cannot make everyone happy all the time. However, you can delve in and get this solved with diligence and respect.