Do you own a business and want to turn a profit? If you answered yes, (be honest, you totally did) your first step to achieving monetary success is to examine your marketing budget. Often times, I speak with business owners who, wanting to save money, decide to cut the money out of marketing and advertising.
1. CUT COST ELSEWHERE!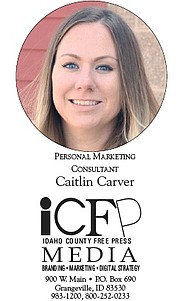 When it comes time to buy, you need to immediately come to your customer's mind. Doing that means keeping your company, your employees and your products in the eyes of potential customers.
2. Create Something Memorable
The most effective ads use personality and emotion to sell their products. Are you squeezing the full value out of your ads? Creating an emotional connection to your company is an effective way to ensure that you and your products are remembered. For example: think of a Snickers ad; "you're not you when you're hungry, grab a Snickers." It's funny, it's catchy and it gets right to the point. Knowing your brand's "person-ality" allows you to have fun with your marketing and advertising and create a memorable ad that ties in an emotion.
3. Talk to the Experts
Thinking you don't have enough time to focus on marketing? Let the experts at ICFP Media handle it for you. We create a strategy plan specific to your company to meet your needs and your goals. Ensure all your marketing and advertising is working together like ICFP Media does; as a team!