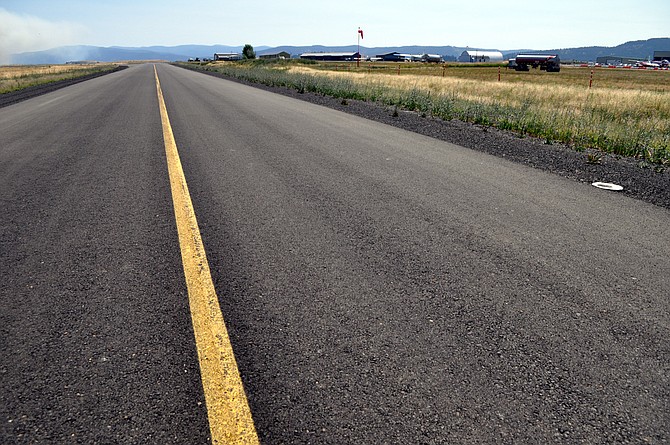 Photo by David Rauzi
Taxiway at the Idaho County Airport, looking east.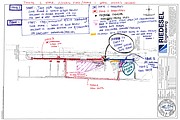 GRANGEVILLE — Construction work starts at the Idaho County Airport on Tuesday, July 25. A portion of the taxiway will be closed during this approximate 10-day period, as will a second portion during another closure tentatively set to start Aug. 8 and last around five days.
Taxiway work was broken into two phases so aircraft could still use the facility.
"This will be an inconvenience to pilots, but the runway remains open," said airport manager Mike Cook. "It just requires back taxiing," for aircraft to access either the tie-down or Forest Service facility.
Both closures will not affect helicopter traffic, and both Life Flight and Medivac have been contacted about the project to minimize emergency medical services.
During the closures, Valley Paving of Cottonwood will be installing drainage, completing shoulder work and installing lighting. This work will complete the approximate $7.3 million 2016 airport reconstruction project that addressed issues of deterioration and insufficient spacing from a nearby road.
__
More on this story in the July 26 issue of the Idaho County Free Press.