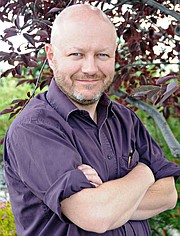 Today's view is more often looking outward to solve our problems. Economic development is one such area that we look to others – politicians, non-profit cooperatives, paid consultants — to address and solve.
But the first and best tool lies at home: your local chamber of commerce.
This week highlights a good example of your chamber at work. Riggins will host its 25th annual Hot Summer Nights this Friday and Saturday. It's a great community event with a little something for everyone. This locally organized celebration reflects well on the spirit of the community – both to its residents and to visitors – and its longevity is a testimony to the dedication and persistence of volunteers to keep this event alive and thriving.
That last is no easy feat, as everyone well-knows the difficulty in finding enough able-and-willing bodies to fill such boards and committees and service organizations … much less to do the additional work involved with their activities.
The chamber of commerce concept goes back several hundred years, and within the U.S. starting just before the Revolutionary War. Its purpose is simple in promoting and protecting business activity and representing its members. Each of Idaho County's incorporated towns has a chamber organization, which are involved in educating its members through presentations, developing community events, and promoting their communities to those looking to relocate themselves and their businesses.
Contact chambers:
Cottonwood
www.cottonwoodidaho.org, 962-3851
Grangeville
grangevilleidaho.com/chamber-of-commerce/ , 983-0460
White Bird
visitwhitebird.com, 839-2777
Riggins
www.rigginsidaho.com, 628-3320
Kooskia
kooskia.com, 935-2290
Kamiah
www.kamiahchamber.com, 935-2290
Businesses within these communities should be involved with their chambers, at the least for networking with the local commerce community to stay current and connected with each other. Get beyond the "competitors" mindset and focus on how as a whole the group can benefit its community. Chambers need that full representation to best develop members' programs, town events and external promotions.
That burden of involvement doesn't fall solely on the business owner. Employees can take on the task of representing their businesses at meetings, and be advocates at their place of work, at city or county government meetings, and around town for the chamber.
How do you want your community to improve and be invigorated with new spirit and show an inviting face for commerce and development? Those plans start with and are driven by the chamber of commerce.