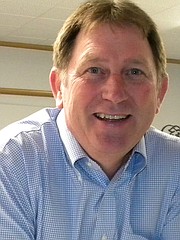 Kamiah loses tribal grant funding for coming year
KAMIAH – Unfortunately for Kamiah Joint School District (KJSD) 304, their schools will be $65,000 poorer in the 2017-18 school year.
An annual grant application from KJSD to the Nez Perce Tribe did not meet the stated deadline.
"It's definitely unfortunate we did not meet the competitive grant cycle deadline," expressed superintendent Steve Higgins. "The tribe has been very supportive of our programs and we really appreciate what they have done."
Higgins said last year the grant amount was $65,000. In the past, that money has helped to maintain and enhance all-day kindergarten.
"That will be felt – it's a drain on our already strapped budget, for sure," he said. He also understands human error and knows the district cannot dwell on the miscalculation.
He added the district will be back in that grant cycle next year.
"In the meantime, we keep doing what we are doing – moving forward and supporting kids," he added.
KAMIAH — Still one year away, Kamiah Joint School District 304 will soon join the ranks of Orofino, Salmon River (Riggins) and Craigmont schools.
At the July board meeting, trustees voted 3-2 in favor of going to a four-day week in the 2018-19 school year.
"This had definitely been kicked around the month previously," said superintendent Steve Higgins, who came on board July 1. "We know we want to make some changes without destroying beneficial programs for our kids."
Higgins said community input toward a four-day week has been positive, but he knows it is not without sacrifices.
"Some of the savings involved comes from our hourly employees, and that's rough," he admitted.
Other cost savings will come via the closure of buildings for longer periods of time, and in scheduling activities (away games and such) for Thursday nights, Fridays and Saturdays.
"That helps to reduce the time kids are out of the classroom traveling, and in turn that increases ADA [average daily attendance]," he explained.
Another area of savings is in that of substitute teachers.
"That's a pretty big cost, but other districts have found when teachers and coaches have the time to plan and they have that Friday, then there is less of a need for subs," he added.
Higgins said he, and former superintendent Fred Mercer, were in agreement that the four-day week should not be rushed into this fall, but it is something the administration, board and staff will work toward for 2018-19.
"If we are going to do it, I want to take our time and do it right," Higgins emphasized.
Higgins stated even though the district is going forward with the four-day week at this time, that could change.
"If we suddenly have extra funds or state funding changes, there's nothing to say we could not decide on the traditional week," he said.
Although he doesn't disagree with the plan to go to a four-day week, he said, he is also not necessarily "jumping up and down about it."
"It's a tough change, but I want us to be able to move forward in a positive light," he said.
At this point, he is not sure how the four-day week would be implemented. The district will research adding days to the calendar versus adding time to each day.
"Right now, we're seeking input from those schools that have gone before us on this road, as well as from state research," he said. "We have time to talk to people and see what works and what doesn't. The main thing is, as always, to provide the best education for our kids that we possibly can."
In other news, the school board voted unanimously to name the KHS track, football and softball facility "The Bob Squires Sports Complex."
"It's very fitting," Higgins said. "Bob, as a teacher and a coach, has done a tremendous amount for this school district, not to mention his support in the community as a whole."
Squires taught in Idaho for 42 years, including the final 37 in Kamiah. He was head boys track coach at Kamiah for 29 years and head girls track coach for 16 years. His teams combined to win 37 district and regional titles, and eight state titles — five by the boys. While at Kamiah, he coached 53 individual state champions and posted a combined 238 regular season, district, regional, and state meet victories (Coeur d'Alene Press).
Squires was inducted into the Idaho Athletic Hall of Fame in 2016.
"Although he is retired, he still volunteers at track meets," Higgins said. "He is very vested in our schools and community."