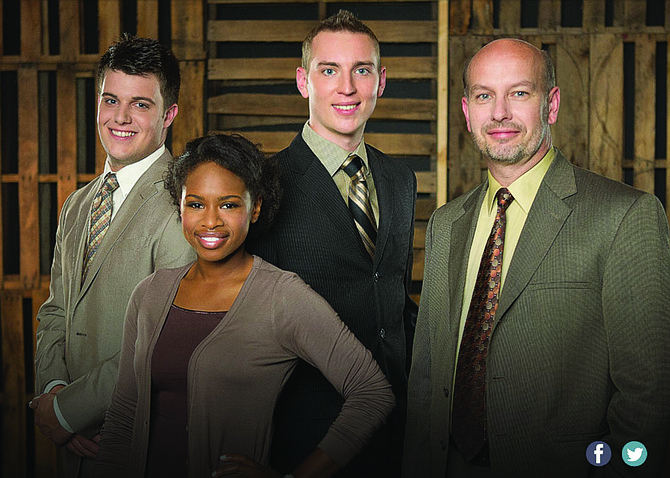 GRANGEVILLE — The musical group The Craguns will minister in concert at the Grangeville Church of the Nazarene Friday, June 30, 7 p.m. The concert is free of charge and the public is encouraged to attend. A freewill offering will be taken.
The Craguns are comprised of husband and wife, Jordan and Elena Cragun, Ray Cragun (Jordan's Father) and Nick Adams (cousin).
Jordan and Elena Cragun got their start in gospel music in Idaho where he toured for four years with the Boise based Liberty Quartet. He said it was during those years God started revealing to him and Elena that one day they would minister together as a family. He resigned from Liberty in February 2013. During this same period, Jordan's father Ray, felt led to resign his head pastoral position, which he had held for nearly 20 years. After a year of prayer, planning and waiting patiently on God's leading, The Craguns made their debut.
The group visited the Nazarene church last year, as well. The church is located at 515 W. N. 2nd Street.