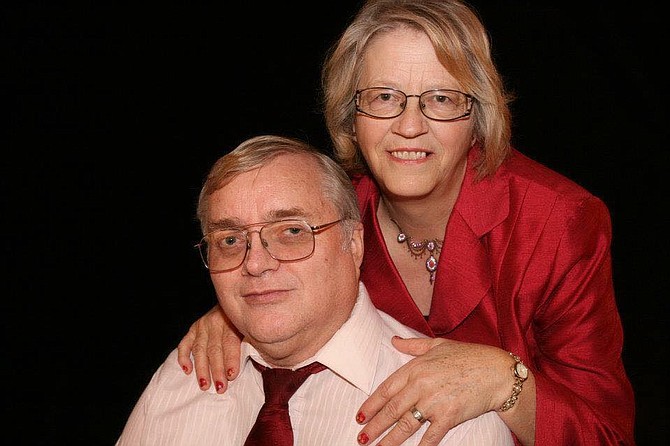 Prayer gathering set for June 10
GRANGEVILLE – A prayer gathering for pastors and people interested in praying for the nation and community is set for 9 a.m. Saturday, June 10, at the Soltman Center in Grangeville.
VBS set for Cottonwood
COTTONWOOD — Who's ready for VBS? Dust off your telescope and discover the incredible mysteries of the final frontier - right from your backyard! Join Emmanuel Baptist Church for a week of searching the visible to discover the invisible at "Galactic Starveyors."
Vacation Bible school is set for June 12 through 16 for those aged 4 years old through grade six, 9 a.m. to noon each day. Preregister Saturday, June 10, noon to 2 p.m., and have free hot dogs, snacks and enjoy the bouncy house.
Through June 9, 6:30 to 8 p.m., those 12 years old through 19 years old can experience Galactic Starveyors with Bible study and special activities planned just for youth.
Participants can expect worship time, crafts, recreation, Bible study and snacks. Contact Pastor Dan Coburn at 962-2407.
Schelines retire from Riggins pastorate
RIGGINS — Pastor Cliff and Kathy Scheline are retiring from ministry at Riggins Assembly of God Church as of July 2. Pastor Cliff will preach his last message Sunday, July 2, followed by a dinner and farewell of nearly 22 years in Riggins; 47 years in ministry. They are moving to their ranch in Donnelly.
VBS on tap for Stites Baptist June 19-22
STITES – Are you ready for vacation Bible school (VBS)?
Join in for "Operation Arctic Edge 2017" June 19 through 22, Monday through Thursday, 9 a.m. to noon each day, at the Stites Baptist Church. Ages kindergarten through grade six are invited for crafts, music, Bible stories, snacks and fun in the bouncy house.
The church is located at 106 Main Street. Call 926-4426.
Tri-Parish VBS set for June 19-22
COTTONWOOD — Vacation Bible school will be held at the Tri-Parishes' Catholic Education Center (CEC) June 19-22 for children in kindergarten through fourth grade in the 2017-2018 school year. The CEC building is located behind Prairie Elementary School. Each day it will run from 8:30 to 11:30 a.m. Preregistration is preferred. Cost is $7 per child or $21 per family if preregistered; $10 per child or $30 per family on the first day of VBS. Forms to register can be found in church entrances or call Lisa at 791-5318 or e-mail slriener@msn.com.
June 10 yard sale to benefit three-month mission trip to Africa
GRANGEVILLE – A yard sale to benefit missionary Michael Stevens will be held on Saturday, June 10, starting at 7 a.m. at Real Life Grangeville (off the truck route, behind The Gym).
Funds raised will go toward Stevens' mission trip with YWAM (Youth With A Mission) for three months of training in Australia, followed by a three-month stint of service in Africa.
Donations of items to sell are still being solicited. Arrange pickup or drop-off of items with Tammy Plank, 983-0981.