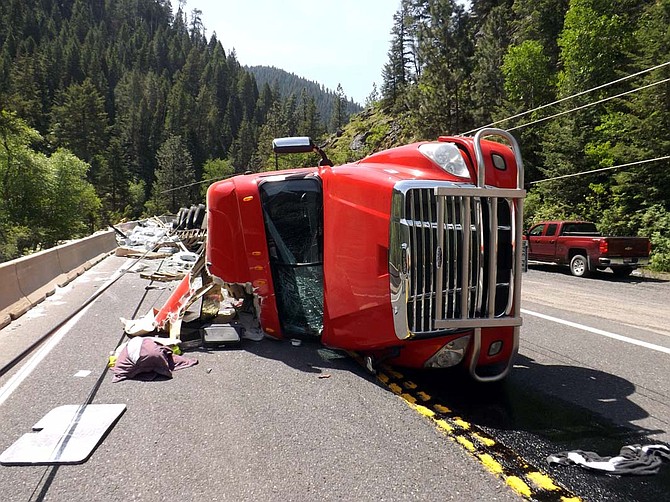 Investigation continues into last week's commercial vehicle crash about 15 miles south of Pollock that disrupted power service to the region for several hours.
The accident was reported last Wednesday, May 31, around 11 a.m., according to Idaho State Police. Marlyn L. Champ, 51, of Stayton, Ore., was driving a Freightliner semitruck with a flatbed trailer loaded with pallets of mulch north on U.S. Highway 95. Near milepost 173, Champ lost control, and the semitruck and trailer overturned, during which an Idaho Power utility pole was taken down.
According to an Idaho Power spokesperson, 1,100 customers were without power from 11 a.m. to 8 p.m. that Wednesday, until crews installed a new pole.
U.S. 95 traffic was restricted for several hours for truck removal and site cleanup. Champ was not injured in the crash.