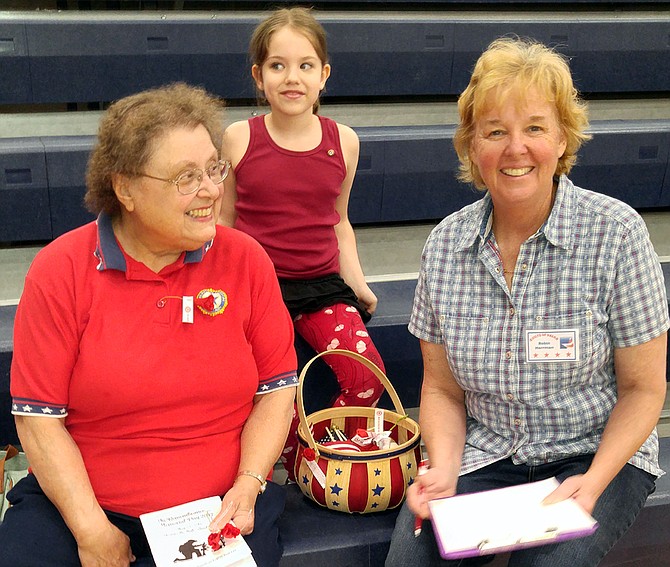 Grangeville Senior Citizens
GRANGEVILLE — May 26 – The pledge was led by Stanley Modrell and the prayer was given by Barbara Essen. Linda Dodge won the free dinner drawing. There were 74 meals served at the site with 31 hot and 51 frozen meals home-delivered. Pinochle winners were Beth Parish, Stan Modrell and Roberta Gibbs.
June 2 – President Stan Modrell led the pledge and the prayer was given by Pastor Tom Helmick. The free dinner drawing was won by Sharon Newby. There were 75 meals served at the site and home deliveries were 29 hot and 48 frozen meals.
Pinochle winners were: Mary Purdy, 1st, 4,940; Eileen Hazelbaker, 4,190; Anita Smith, 3,060.
Pioneer Senior Citizens
COTTONWOOD — Agnes Forsman opened the May 30 meeting of the Pioneer Senior Citizens with the Pledge of Allegiance and Elred Nuxoll led the dinner prayer. Guests were Karon and Larry Schlieper, Ella Schaeffer and Alice Nau from Deary. There were 54 meals served and 21 takeouts. Elaine Schumacher won the free dinner. Diane Schultz shared a couple of jokes with the group.
Anna Gehring and Vera Holthaus split the nickel Bingo pot and Connie Forsmann won the blackout. Door prize winners were Ivan Nuxoll, Connie Anderson, Connie Forsmann, Eleanor Hinkelman, Gen Broker, Barb Rehder, Jim Beckman and Theresa Funke. It was Emelia Frei's birthday. A box of candy donated by Cindy Connelly of Deary was won by Theresa Funke. Thanks again, Cindy!
Seniors wanting to go to Lewiston to shop or to doctor appointments and do not want to drive can call Coast driver, Katie Manifold at 208-451-4090.
Join us for a meal every Tuesday for a donation at the Senior Center in the Cottonwood Community Hall basement. Meals are served at noon.
Menu for June 13: Sweet and Sour Pork, Rice, Oriental Vegetables, Oranges. To order a meal delivered, call City Hall, 962-3231.
Grangeville American Legion Post 37, VFW
GRANGEVILLE — Memorial Day was celebrated with services at the Prairie View Cemetery and the Grangeville High School. At the cemetery, Grangeville American Legion Post 37 and the Veterans of Foreign Wars (VFW) honored our fallen heroes with the VFW reading of the General Orders and presentation of wreaths. The American Legion, American Legion Auxiliary, Sons of the American Legion, 40 & 8 and LeFemmes also presented wreaths. The American Legion Auxiliary 2017 Poppy Girl, Sophia Wright, presented poppies at the Veterans Memorial and also distributed poppies to those attending. The American Legion Honor Guard gave the salute to fallen comrades. Connie Workman played the bugle and Pastor George Casteel offered prayer. Jerry Scholten played the bag pipes. Morris Bentley, Commander of American Legion Post 37, was the master of ceremonies.
The community service at Grangeville High School was attended by around 80 people. The program was coordinated by Morris Bentley. Pastor Castell offered the prayers, Esther Owen read "In Flanders Field," and Mike Peterson, First Sergeant, retired, US Army, gave the speech honoring our fallen heroes. The American Legion Honor Guard presented the salute to fallen comrades. Programs and poppies were distributed by the American Legion Auxiliary and Poppy Girl. Blackmer Funeral Home provided refreshments. The Sew-ciety Quilters presented 14 Quilts of Valor to area veterans. Appreciation is expressed to all community members who attended and all who participated in the service in memory of those who gave all for our freedom.
3 Rivers Amateur Radio Club
KAMIAH — Just prior to the May meeting, members participated in a successful training session on locating a hidden transmitter.
The ARRL (American Radio Relay League) Field Day exercise is from 11 a.m. Saturday, June 24, to 11 a.m. Sunday, June 25. 3 Rivers ARC will be operating from Kamiah City Park. The public is invited to find out how to communicate across the street, state, nation or around the world without using any existing infrastructure or commercial power. Two radio stations will be set up with temporary antennas and powered by 12V batteries charged by solar panels.
The next meeting is at 6:30 p.m. Tuesday, June 13, in the meeting room behind the cafe at the Kamiah KOA (former Lewis and Clark Resort). Final Field Day plans will be discussed. Testing for all classes of amateur radio licenses are conducted before the meeting at 5:30 p.m.
Contact David Brainerd at 926-7886 for info on testing or on Field Day. The club website is at 3riversarc.com. The club repeater transmits on 146.620 MHz.