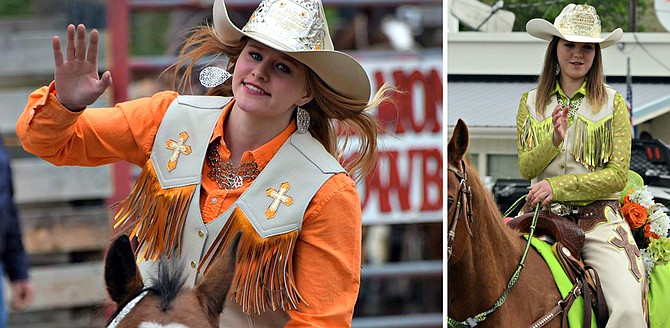 KAMIAH — The "Biggest Little Rodeo in Idaho" is set for this weekend, Saturday and Sunday, June 17 and 18.
Clearwater Valley Roundup Association (CVRA) will host its annual rodeo at the Kamiah CVRA Rodeo grounds this weekend, starting with its cowboy breakfast held both days from 7 to 10 a.m.
On Saturday, mutton busting and junior steer riding will take place at 6:30 p.m., with the main rodeo performance at 7 p.m.
Sunday will include Cowboy Church at the rodeo grounds at 9 a.m., parade lineup at 10 a.m. by the high school with the parade starting at 11 a.m., the royalty luncheon following back at the Gold Trail Wranglers/CVRA clubhouse at the rodeo grounds at noon, and mutton busting and junior steer riding at 12:30 p.m. The main ICA rodeo starts at 1 p.m.
Main events for both nights include bull riding, team roping, saddle bronc, bareback, bull dogging, calf roping, break away, barrel racing and ranch bronc riding.
A "Kiss the Pig" contest will be held during the rodeo with CVRA Queen Tayscha Mozley, CVRA Princess Shelbie Miller and clown Casey Stuivenga participating. Proceeds go toward the CVRA Rodeo Grounds and Clubhouse; attend rodeos for details.
Concessions and a beer garden will be available during the events. Tickets are $10 for adults; $5 for youth ages 7-12; and those 6 and younger get in for free.
For parade information call 305-9382 and for vendor space call 406-461-9357.