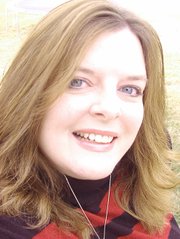 Lewis-Clark State College is offering some summer enrichment classes in the next few weeks.
A Taste of the Prairie is set for Saturday, June 24, 9 a.m.-1 p.m. This will be instructed by Carla Wilkins and cost is $25.
Explore some popular sites of the Camas Prairie and enjoy a few treats along the way. The morning will start with pastry at Crema Café, a sampling of Mountain Smoothies while touring The Gym, and then a peek into the old tunnel under the Grangeville city sidewalks. Next, the group will head to Cottonwood where they'll tour Dog Bark Park while enjoying the cookies made for their guests, and then sample chocolate at the Monastery of St. Gertrude after walking to their grotto. The tour will end up with a non-alcoholic drink at Keuterville Pub and Grub where participants can decide if they wish to stay for a no-host lunch.
Day Hiking and Backpacking with Dale Brege will take place Saturday, July 8, 9 a.m. to noon. Cost is $10.
This is for those who have wanted to go hiking but don't have any idea where to start. The focus of this class is on preparation for day hikes and a discussion of different trails and trees along the way. The leisurely hike will be suitable for adults and children 10 and older. Bring a backpack if you have one, and a bottle of water.
To sign up call 983-2164 or e-mail cnwilkins@lcsc.edu.
• 
Have you wanted to try the Jewelscent line but weren't sure where to get the product? Dalene Marie Olsen of Kamiah is a consultant for the product that puts a ring in everything. You may have seen them on-line, especially Facebook, where the candle melts and there is a ring in the wax. I purchased a scent bar but haven't gotten to the ring yet! For details go on to www.jewelscent.com/Dalenemarie or call or e-mail her: 935-8044; Cosmosbabyfis@yahoo.com.
•
Eldene Wasem is in the process of receiving the third (and she says "final!") printing of her book, Taming the Meadows. The 98-page book includes approximately 100 photos of the McComas Meadows area and its history, many in color, as well as marriage certificates, maps and newspaper clippings. A section of the book deals with Camp 58.
Wasem will host a book signing at The Print Shop Tuesday, June 27, 1 to 4 p.m. After that time, the remainder of the books will be on sale at The Print Shop or through Eldene by calling her at 983-0195.
•
Veterans and their families are invited to the regular meal at the Idaho County Veterans Center this Friday, June 16. Trinity Lutheran Church will be hosting the TLC4Veterans and military families dinner. Prior to dinner from 4 to 5 p.m., guest speaker, Dr. David Wood, doctor of audiology from Lewiston, will present information on the latest hearing aid technology, how they work and what they can do as well as how to apply for hearing aids. All veterans who may need hearing help are encouraged to attend.
•
Just more than a week ago, I saw the cutest sight of a dad and three kids who walked to Jacob's Lumber in Kamiah and bought a plastic pool. They were all excitedly carrying it home on a hot Saturday afternoon and their expressions were ones of pure joy.