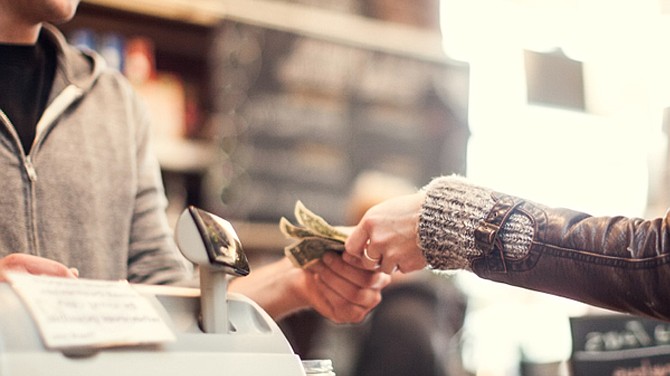 Though there may be fewer business establishments in Idaho County than there were a decade ago, U.S. Census estimates released recently show an increase during this same period in both employees and annual payroll.
According to the 2015 Business Patterns report, that year the county reported a total 457 establishments with a total 3,439 paid employees. First-quarter payroll was $29,280,000 and annual payroll was $127,054,000.
From 2005 to 2015, a net loss of 45 establishments was reported, a drop of nearly 9 percent. During that same period, employees saw a net increase of 11 percent (342), first-quarter payroll rose by $12,289,000 (72 percent), and annual payroll saw a nearly 60 percent jump (up $47,430,000).
"Contributing to the overall growth was an increase in self-employed persons running businesses without employees. 'Non-employer establishments' grew 14 percent from 1,063 to 1,208 ten years later, according to Kathryn Tacke, regional economist, Idaho Department of Labor.
The biggest increase (34) came in professional services, she said, including accounting and bookkeeping, legal, photography, veterinary services, architectural, management consulting, and computer services. Next biggest increases in non-employer establishments came in real estate and renting (31); trucking (23); and repair services (16).
U.S. Census notes not all industry data is included within these statistics, including on most government employees and self-employed persons, so data in this report is not a complete picture. For example, as Syringa Hospital is associated with taxing district, it is classified as a government entity, and so data underreports county health care, according to Tacke.
"Syringa's employment was a little less than 100 in 2005 and rose to 178 by 2015," she said. Also, a decline in Forest Service employment during the last decade offset the growth in state and local government, resulting from a small increase in population.
Idaho County's top five business establishments – as per number of employees — have remained the same from 2005 to 2015; however, within the past few years, service industry numbers have decreased in relation to increases, for example, in health services and manufacturing.
According to the report, Idaho County's top five in 2015 were health care and social assistance (704), manufacturing (574), retail trade (476), construction (274) and accommodation and food services (270).
"Idaho County's manufacturing sector grew 15 percent from 499 in 2005 to 574 in 2015," Tacke said. "In the same period, the United States lost 2 million manufacturing jobs—a 14 percent decrease. Bennett Forest Industries merged with Idaho Forest Group in October 2008. The merger allowed the new company to expand and steady market for its products, resulting in growth at the Grangeville mill. The growth of Pacific Cabinets, Gem Bar Chain, Uhling Products, Idaho Sewing for Sports, and others also contributed to the growth in manufacturing jobs."
As for why construction employment was higher in 2015 than in 2005, she said, "when the housing market was extremely hot, is because Advanced Welding & Steel is classified as a construction firm.  Its growth has been one of the brightest spots in the local economy."
For comparison, in 2005, the top five were retail trade (538), health care and social assistance (507), manufacturing (499), accommodation and food services (382) and construction (237).
"The decline in retail trade reflects a national trend," Tacke said. "'Brick-and-mortar' stores have lost jobs as customers increasingly make their purchases on-line. Also, reducing retail activity is the aging of the population. As people grow older, they tend to buy fewer goods and spend more money on services—especially health care and tourism."
And what about last year, 2016?
"The preliminary Idaho Department of Labor statistics for 2016 show Idaho County adding about 50 jobs between 2015 and 2016," Tacke said. "The industrial sectors adding the most jobs between 2015 and 2016 were: accommodations and food services (adding 37); construction (36); health care (14); and transportation (12)."