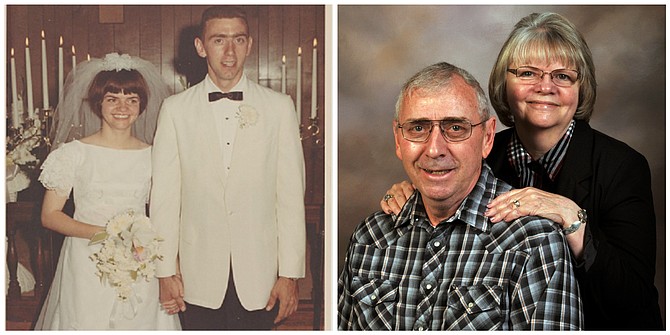 HARPSTER — Jim and Jan Adams of Harpster will celebrate their 50th wedding anniversary this weekend
They were married June 24, 1967, at the Kooskia Baptist Church.
They have three children, six grandchildren and one great-granddaughter.
He worked at Harpster, Grangeville and Kooskia sawmills, until retiring. She was mostly a stay-at-home mom and artist, For the past 34 years, they have made antler art products, and travel to area craft fairs to sell their work.