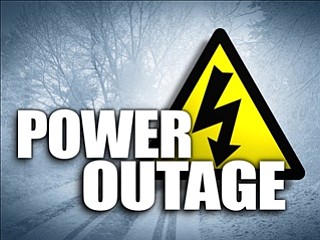 June 29 outage to affect ICLP's Grangeville, Salmon River areas
Idaho County Light & Power is going to have a scheduled outage that will affect the Grangeville and Salmon River areas for two hours on Thursday, June 29, from 4 to 6 a.m. ICL&P will be replacing poles in the Grangeville area.
The following areas will be affected: All ICL&P customers south and west of Grangeville in areas that include the foothills, Tolo Lake and White Bird Hill. Also, all of the Salmon River areas of White Bird, Deer Creek, Slate Creek, Twin Bridges, Doumecq, Joseph, John Day and Skookumchuck.
Avista is performing maintenance and infrastructure upgrades in Grangeville and the surrounding area on Tuesday, June 27.
Customers in Elk City, Red River, Dixie and Orogrande will experience an outage between 8 a.m. and 4 p.m. on June 27. Approximately 650 customers will be affected by the outage. Customers who will be impacted by the outage will be notified.
The planned work will include maintenance to the Grangeville substation as well as updating infrastructure that feeds the outlying communities.
"Upgrading our equipment is essential to delivering safe and reliable service to our customers. We thank you for your patience as we work as quickly and safely as possible during the planned outage." said Jeff Schwendener, Avista's manager of operations in Grangeville.
Customers who have questions or concerns can contact Avista at (800) 227-9187 and reference the outage number 5550.