Your garden plantings are pretty to the eye, and their produce benefits the dinner table, but they can also serve a greater purpose that will benefit your community and beyond.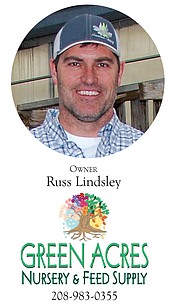 This June marks the 10th anniversary of the designation of National Pollinator Week (June 19-25), celebrated internationally to bring attention to declining pollinator populations.
Pollination is a vital stage in the life cycle of all flowering plants. When pollen is moved within a flower or carried from one flower to another of the same species it leads to fertilization. This transfer of pollen is necessary for healthy and productive native and agricultural ecosystems. In the U.S., pollination produces nearly $20 billion worth of products annually.
Most pollinators (about 200,000 species) are beneficial insects such as flies, beetles, wasps, ants, butterflies, moths, and bees. Native plants are always the best choice to support pollinators because their life cycles are in sync with each other. For example, some native plants put forth their blossoms at the same time that bees emerge in the early spring and others bloom later when hummingbirds return from migration. Some native plants bloom in the late summer and fall when monarch butterflies are migrating south.
In addition to natives, include annual ornamental garden flowers that do well in small garden spaces and that are a good source of nectar and pollen, such as zinnias, salvias or sunflowers. Culinary herbs are also a great choice.
Interested in finding out more? Stop by Green Acres Nursery and let our staff find the options that best suit your gardening spaces.