What's the new black this year? Consider a new tone for interior design, Violet Verbena, chosen as the 2017 Color of the Year by Pittsburg Paints PPG.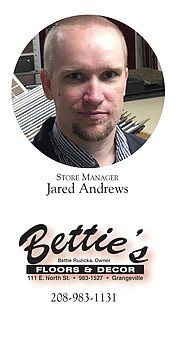 The PPG brand is a unique violet hue with a quality that allows it to adapt to surrounding environments and complement a variety of design aesthetics. When paired with dark neutrals, the color unveils gray under-tones, but when paired with whites, it reads as a purer purple.
Its design appeal is similarly nuanced. Violet Verbena blends perfectly with many different surroundings, like a chameleon. It looks polished yet playful in a child's room, and it is calming enough to be used in hospitals or other spaces that require tranquility.
The color is a modern choice for interiors and furnishings, yet it is elegant enough to be incorporated into traditional designs. Violet Verbena is colorful enough to make a statement, but it can also be considered neutral with its gray undertones. Violet Verbena serves as an ideal evolution of the bohemian, gypset (gypsy-jet set) consumer lifestyle that has been trending recently.
Violet Verbena is at once as nostalgic as it is modern. Purple was unanimously selected as the 2017 Color of the Year by PPG's global color experts for its distinctive qualities. This shade of violet is being seen on the runway in fashion, and in textiles for the commercial and residential segments.
Check out samples of Violet Verbena at Bettie's Floor and Décor, and see how this new color works with your interior decorating ideas.