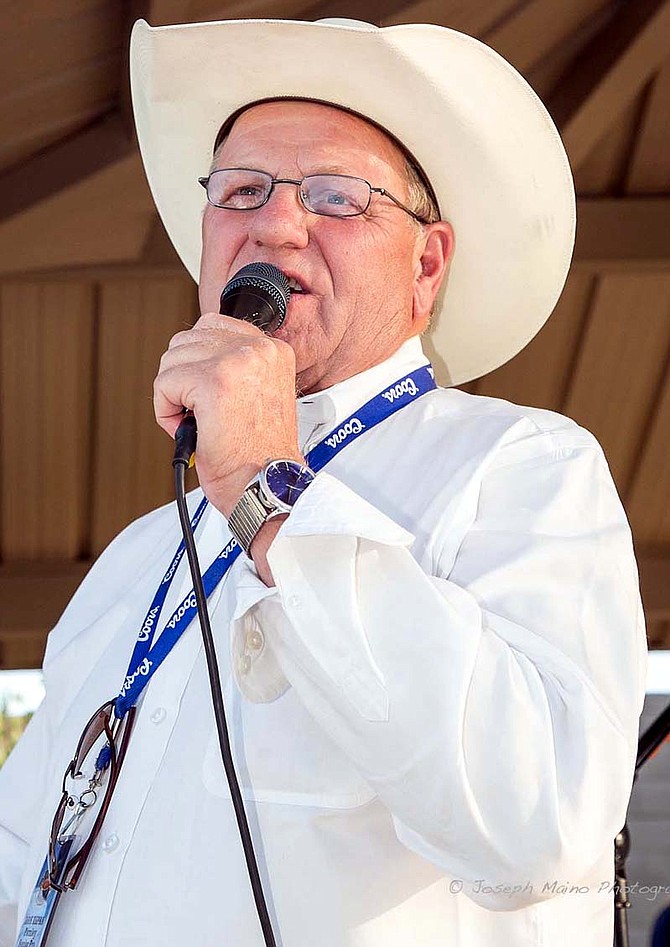 GRANGEVILLE — Announcer for the 2017 Border Days Rodeo is Lee Daggett.
Born a fifth-generation native of northeast Oregon, Lee Daggett comes from a family with a deeply rooted heritage of ranching and timber.
Daggett makes his home just outside of Enterprise, Ore., on a small acreage where he enjoys life in an area they call the 'Little Switzerland of America'.
With a degree in broadcast journalism, he continues to write, record and produce radio commercials. Daggett has, for many years, and continues to be, a principal real estate broker during the workweek and is also a rough stock rodeo show producer. The rodeo and horse/mule show season finds him on the road, announcing rodeos, bull riding events and horse/mule shows in Washington, Oregon, Idaho, Nevada, Montana, Utah and Alaska.
He is scheduled to announce more than 100 show performances this year. Daggett has announced the WSRRA National Finals in Winnemucca for seven years in a row and the national finals for the Senior Pro Rodeo Association.
• Selected as ICA Announcer of the Year 2013 & ICA Finals Announcer 2011-2014, & Pro-West Finals Announcer in 2006.
• Lee is "Carded" with the EPB, PWRA, ICA, WSRRA, NSPRA, IMPRA & NPRA Associations and is a supporter of the Cowboy Crises Fund.