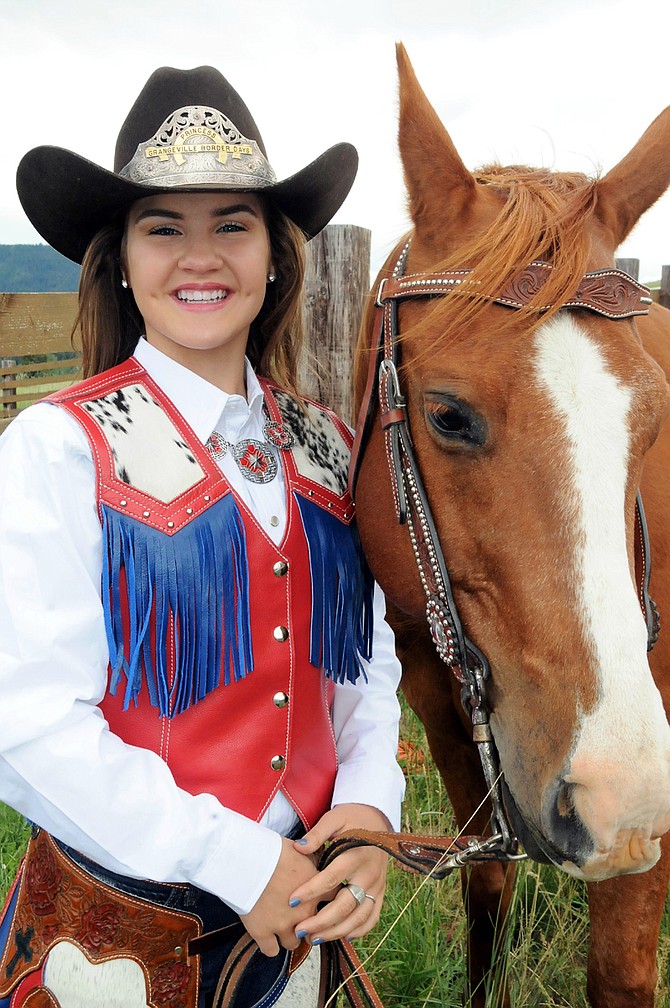 Photo by Lorie Palmer
2017 Border Days Princess Micaela Farris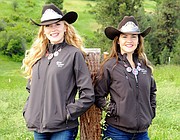 GRANGEVILLE — "I have enjoyed this experience because it has allowed me to travel and make new memories," said 16-year-old Micaela Farris.
Farris is the 2017 Grangeville Border Days Rodeo Princess. She is the daughter of Jeff and Amy Farris and granddaughter of Ray and Ellen Aiken, all of Grangeville. She has an identical twin sister, Macenzie.
Farris has spent her year representing Border Days at a variety of events, parades and rodeos, including as a High School Rodeo participant, where she also represents Grangeville High School. She will be a junior at GHS this fall.
Farris rides and competes on her 16-year-old quarter horse, Doc.
She plays volleyball, basketball and softball, and is a member of both Rough Riders and Animal House 4-H clubs. She is also a member of Triple Bar Drill Team and previously served as its queen.
"Being involved in royalty is a great new experience and you get to meet new people and share your love of rodeo with others," Farris said.
Following graduation, she would like to attend Washington State University and pursue a career in physical therapy. She also hopes to play college softball.
"I have a passion for softball," she smiled.