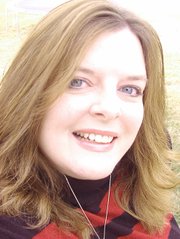 GRANGEVILLE — Lindsley's Home Furnishings annual St. Patrick's Day sale is set for tomorrow, Thursday, March 16, 9 a.m. to 7 p.m.
Stop by the store at 113 East Main Street for a chance at door prizes and giveaways – including a chance to win a $500 store gift certificate – as well as refreshments and visiting!
•
Are you interested in seeing The Old Opera House Theater stay a theater? Join the Old Opera House Cultural Committee by calling Gloria Taylor at 983-0314.
•
Lewis-Clark State College Grangeville Outreach will offer a local enrichment class Monday, March 20, in Cottonwood. John Candalot will provide a Wolftrack Brewing Tour from 6 to 8 p.m. with a cost of $25.
In addition, Monica Walker will instruct the course Easter Cupcake Bouquets Tuesday, March 21, at Grangeville High School from 6:30 to 8:30 p.m. Cost is $30 apiece.
Call coordinator Carla Nuxoll Wilkins at 983-2164 or e-mail cnwilkins@lcsc.edu.
Clarification:
Regarding the story on the Salmon River Outreach Clinic in White Bird on March 1:
•The community health worker program was made possible by a grant to St. Mary's Hospital from the Health Resources and Services Administration (HRSA) of the U.S. Department of Health and Human Services (HHS) under grant number D04RH28412, from the Rural Health Care Services Outreach Grant Program. $600,000 was awarded during a period of three years. Those funds are from 100 percent federal sources.
*This information or content and conclusions are those of the author and should not be construed as the official position or policy of, nor should any endorsements be inferred by HRSA, HHS or the U.S. Government.
•The Partnership for Healthy Communities includes St. Mary's Hospital, Clearwater Valley Hospital and Clinics, Syringa Hospital, Nimiipuu Health, Public Health – North Idaho District, Snake River Community Clinic, Saint Alphonsus Regional Medical Center, and the Human Needs Councils of Idaho, Lewis, and Clearwater counties. Membership is open to all. Contact Leah Kaschmitter at 962-3267.
 •
March 18 and 19, the Canyon House in White Bird will be celebrating its 14th anniversary with lots of great sales. Stop on by!
•
Thanks to everyone who has sent kind messages and condolences regarding the loss of my mother.
I appreciate you all.