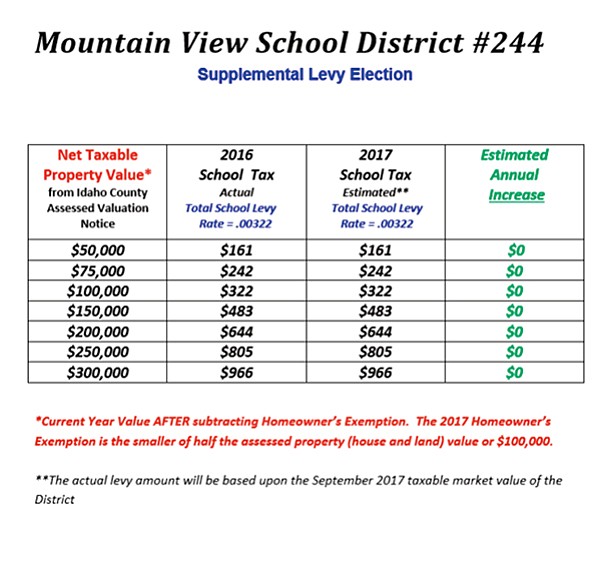 Voters in Mountain View School District 244 came out with a yes vote — just barely — in Tuesday's March 14, $2,663,246 supplemental levy election.
MVSD's levy passed with a simple majority by a percentage of 52 percent. The district saw 882 yes votes to 812 no votes for a total of 1,694 votes cast. Voter turnout was approximately 29 percent of registered voters.
In 2016, the levy passed by 50.5 percent, while in 2015, it passed by 58 percent. Both years, the amount asked for was also $2,663,246.
"Thank you for the support and vote of confidence from our communities" said Mountain View School District Superintendent Kent Stokes.
Results are unofficial until canvassed by the Idaho and Lewis county commissioners, who have 10 days from the election to do so.