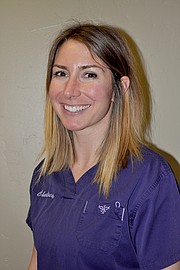 Many people are unaware of the strong connection between oral health and the rest of our body. It plays a significant role in our overall wellbeing. A high amount of harmful bacteria in the mouth is viewed as a harmful infection to our immune system.

According to Chelsey Banta, RDH, Mt. View Dentistry, "Bacteria count increases if there is no mechanical action removing it. The bacteria produce plaque, which is incredibly acidic and will begin to break down our enamel."

Also, when tartar builds on the teeth, its rough texture provides a perfect surface for bacteria to adhere. Accumulation of tartar above and below the gumline will contribute to bone loss around the teeth. Essentially, this bone loss is periodontal disease. If our immune system is constantly lending itself to keep the oral cavity in check, then it can't give its full strength and attention to the rest of our body.
A vast amount of medical research has been done to confirm the link of poor oral hygiene to health conditions as diabetes, stroke, and heart disease. There is even research indicating that a mother with active periodontal disease increases her chance of having a preterm and/or low birth weight baby.
Lower the number of harmful bacteria by regular cleanings with a dental hygienist and by brushing twice a day and flossing at least once a day.

Tip: Floss before you brush. Remove food debris and plaque between your teeth, so the enamel strengthening properties of your toothpaste can gain better access between your teeth.