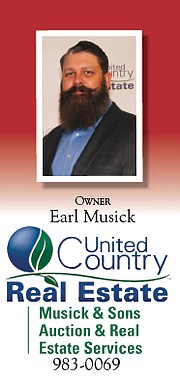 For those self-employed, navigating the mortgage process takes extra care and research.
It makes good business sense for lenders to know a borrower can afford a mortgage before they make a loan. And they are required to do so by federal law.
However, when you're self-employed, proving your income can be more complex. About 10 percent of people working in America are self-employed, according to the Bureau of Labor Statistics (BLS). If you're among those 15 million people, it can be more difficult for you to document your income and prove you can afford to pay back the amount you're asking to borrow.
"Do you have the income to afford this loan? That's what lenders need to know," said Earl Musick, owner broker, United Country Real Estate in Grangeville. "And those who are self-employed will need to go to extra steps and show additional paperwork than those who aren't."
Some tips to help improve your chances of approval:
Before applying, pay off as much debt as possible. Mortgage lenders will consider your debt-to-income ratio, which compares your total income to the total amount you owe.

Save up a substantial down payment.

Work to improve your credit score by paying all bills on time and reducing your debt. Payment history and credit-utilization ratio (the total credit you have available compared to the amount you're actually using) are important factors in determining your credit scores.
"Make the mortgage process go much smoother," said Musick, "with being prepared and getting your finances in order."