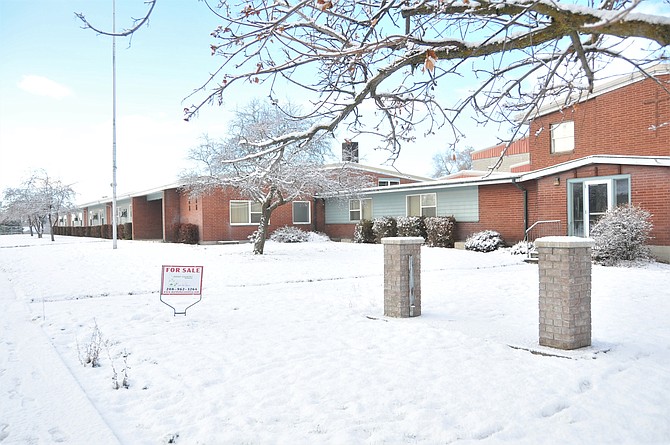 Photo by Laurie Chapman
The former St. Joseph's Elementary School, 907 Lewiston, is the focus of continued dialogue within the city. Cottonwood Joint School District 242 met with residents March 14 and 15 to hear ideas on how to utilize the building.
COTTONWOOD — Fourteen residents attended a meeting hosted by the Cottonwood Joint School District Tuesday, March 14, to hear suggestions about potential uses for the former elementary school building. Representatives from the Environmental Protection Agency (EPA), Department of Environmental Quality (DEQ), Clearwater Economic Development Association and the district was on hand to answer questions.
Currently, the district is evaluating potential uses to aid in a feasibility study. Eventually, all information will assist in writing another grant application to fund asbestos removal in the building.
The two-hour discussion included an informal presentation by Cottonwood resident Daniel Sigler. Sigler was the only community member to suggest a specific use for the site.
CJSD trustee Pat Alfrey asked whether it would be a viable option for the school board to serve as a landlord for the site. Christine Frei, CEDA executive director, said the first step really is to find the purpose for the building.
Another suggestion was to have the district lease out the building with an option to own. The idea was to keep the building in use versus sitting vacant and deteriorating. CJSD board chair Gus Hoene said the idea had previously been discussed.
Aside from the community discussion, the district met with community members individually March 14 and 15. Tours of the facility were given to interested parties.
More details will be in our March 22 edition of the Free Press.